The past few weeks have been disappointing and hard for many people. But it's important to stay hopeful and inspired, even when life seems bleak. That's why we've prepared a list of eleven motivational quotations from resilient people who never gave up, even when the going got tough. We hope you find them as comforting and motivational as we do!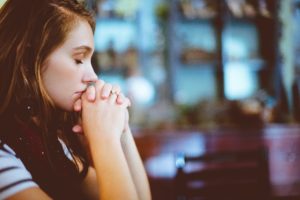 1. "We didn't lose. We just haven't won yet." – William Lyon MacKenzie, 1800s Canadian politician and rebel.
2. "Your motto should be, 'Why the fuck not me?'" – Mindy Kaling, actress, writer, producer.
3. "Sometimes it falls upon a generation to be great. You can be that great generation." – Nelson Mandela, former president of South Africa.
4. "It's our challenges and obstacles that give us layers of depth and make us interesting." Ellen DeGeneres, talk show host, comedian, and actress.
5. "My mission in life is not merely to survive, but to thrive…" – Maya Angelou, writer and public intellectual.
6. "Dissents speak to a future age. It's not simply to say, 'my colleagues are wrong and I would do it this way,' but the greatest dissents do become court opinions." – Ruth Bader Ginsburg, American supreme court justice.
7. "When someone is cruel or acts like a bully, you don't stoop to their level. No, our motto is, when they go low, we go high." – Michelle Obama, former American First Lady, lawyer, and activist.
8. "Failures are infinitely more instructive than successes." – George Clooney, actor, director, and activist.
9. "The true sign of intelligence is not knowledge but imagination." – Albert Einstein, physicist.
10. "Have no fear of perfection, you'll never reach it." – Marie Curie, physicist and chemist.
11. "You can either see yourself as a wave in the ocean, or you can see yourself as the ocean." – Oprah Winfrey, talk show host, writer, producer, podcaster, journalist, entrepreneur, actress.