1. Duchess Meghan Will Wear A Maternity Crop Top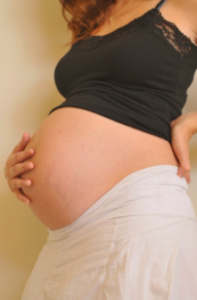 Our first royal baby prediction is pregnancy-related. We foresee Duchess Meghan will wear a crop top at some point during her pregnancy. The former Suits Star/women's rights activist is now for pushing the fashion envelope (Well, by super uptight royal standards). Remember when she wore that shoulder revealing dress at The Trooping of The Colour? Yes, that was the Windsor equivalent of donning a string bikini to your grandmother's birthday party. Meghan is already a style icon, and we suspect she'll continue along that trajectory through all three trimesters. As of late, we've seen more fashion-forward women reveal their baby bumps with crop tops, and we suspect Meghan might get in on this body-positive trend at some point. Now, it won't necessarily be at an official royal engagement, but don't be surprised if we catch a peek of Markle's midriff while she and Harry are on a Starbucks run.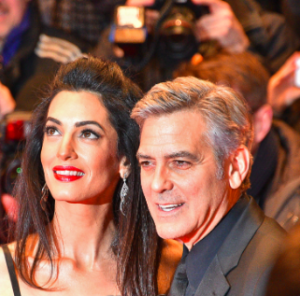 2. The Clooneys Will Be The Baby's Godparents
Harry and Meghan went on vacation with George and Amal in August. Obviously, these two couples are very tight. So it's not too much of a stretch to predict they'll be the godparents to the couple's royal progeny. Some day, toddlers Ella and Alexander will be pictured playing with Royal Baby X. That snap will be on the cover of all the magazines! We already have plans to frame it!
3. Meghan's Family Will Attempt To Crash The Birth
Meghan's sister Samantha and father Thomas have already profiteered by selling stories and photos to tabloids. Recently, the Samantha travelled to England in an attempt to "meet" with the duchess (i.e. embarrass her). This side of Meghan's family have proved themselves so problematic, they weren't permitted to attend her wedding.  Unfortunately for the Duchess of Sussex, Sam and Tom appear to have no shame. They'll probably camp outside of the hospital to accost her after the birth. Let's hope wherever she gives birth has excellent security!
4. The Baby Will Not Have A Traditional Royal Name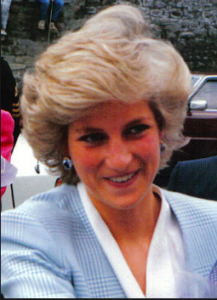 Don't clutch your pearls just yet! I'm not suggesting they'll go for a name a rock star or D-list actor would choose. The newest royal won't be called Tiger Lily or Pilot Inspector. Instead, we're suggesting Meghan and her husband may branch out to choose a real name that happens not to be featured prominently in The Windsor Family Tree. Their baby will be seventh in line to the British throne, so they won't ever have to worry about ruling. That means the little one's parents can pull a Peter Phillips (who named his daughter Savannah), and choose something slightly edgier than George or Charlotte. We suggest Rose, which would be great PR. Think about it, "Meghan and Harry Bring Home a True English Rose!" It would also a lovely tribute to his mother, whom Elton John dubbed "England's Rose" when he performed a "A Candle In the Wind" at her funeral.  If the baby is a boy, we think Freddie would adorable. Plus, it goes nicely with Papa Harry's name! Whatever happens, these babies definitely won't be named Thomas or Samantha…