It's time to exit that Turkey Coma and get out of the house. Thanksgiving weekend is still going strong! So grab your sweetie and go for a night on the town with these better dating ideas.
Head to the Brooklyn Museum for WinterFest! This holiday market offers free entry, and features loads of beautifully decorated vendors stalls featuring quality holiday gifts. You can also take in The Polar Express at the festival's main stage, or pay a little extra to do some wine-tasting. Winterfest is a veritable Winter Wonderland, which makes it the perfect backdrop for a great date. No doubt you and your boo will find plenty of Instagram-worthy moments here. Winterfest takes place now through December 31st.
Scavenger Hunt at Grand Central Station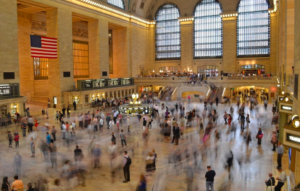 When you live in New York, it's easy to take a glorious building like Grand Central for granted. But on Saturday November 24th, this historical scavenger hunt will change your mind! Teams will meet at Grand Central Station, and will subsequently be given 75 minutes to locate all of the items on the hunt. You'll have a rollicking good time, and you'll learn things along the way! This date is perfect for lovers who also love history, and the beautiful city of New York. Tickets will set you back $20 each.
Andy Warhol Retrospective at The Whitney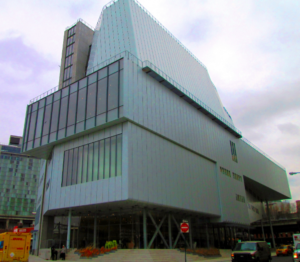 It's hard to come up with a more iconic American artist than Andy Warhol. After all, the pop artist revolutionalized the way see soup cans! Now you and a date can take in this exciting Warhol retrospective at the Whitney. The exhibit includes Warhol's greatest hits – think Marilyn Monroe and Elvis prints! However, it also features some lesser known pieces, like the art Warhol created to depict his experiences growing up in Pittsburgh, before he became the toast of New York City. The show will run until March 31st, 2019. Tickets cost $25 per adult.