It's almost Christmastime, and your last chance to do something festive with your boo! Here are some unique date ideas if you happen to be stuck in the beautiful Toronto this weekend with nothing to do:
Dig out your skates because The Bentway Skate Trail is open for business! Treat your boo to a day of ice skating, warm drinks and cozy fire pits. The Bentway's ice rink is shaped like a figure-eight, and is opening Friday, December 21st! The rink is open from 12-9pm Sunday-Thursday, and 12-10pm on Fridays and Saturdays. Located just under the expressway, the Bentway Skate Trail makes for a relaxing and inexpensive daytime date. So, lace up and try not to fall too hard for your sweetheart…
Kensington Market Winter Solstice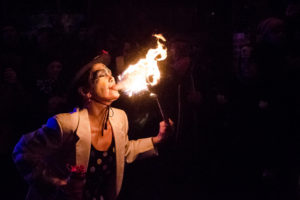 Bring your boo along for a romantic outing in Toronto's famous Kensington Market on Friday, Dec. 21st, where you can watch the Solstice Parade. The parade officially commences at 7pm, starting at the corner of Oxford and Augusta. You can also enjoy the festive lights, food and drinks, and shops that Kensington Market is so fondly known for.
The Royal Ballet's The Nutcracker: On-Screen Performance
Are you obsessed with Christmas movies? Why not treat your date to an on-screen performance of The Nutcracker Ballet at Ted Rogers Cinema! You can treat your date to a cozy dinner, and then indulge in this classic Christmas performance. There are showings on Sunday, Dec. 23rd at 12pm, or Wednesday Dec. 26th at 11am. Tickets are around $15 per person.