Are you looking for new ways to get your physical exercise?  There's plenty you can do to keep your New Year's resolution about making time to exercise. We get it, working out can get repetitive, but that's why you should switch up your routine! There are many ways other than just going to a traditional gym to get a workout. Here are 5 unique fitness ideas to check out in the city of Toronto.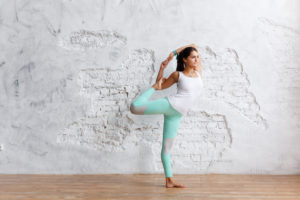 SoulCycle is revolutionizing spin classes. This 45-minute indoor cycling class features high-intensity cardio, strength training, and rhythm-based choreography. Riders come and experience more than just a workout- a powerful mind-body experience. They also offer classes with fun themes, like 90s pop! What's better than getting in shape while listening to The Backstreet Boys?
Scullhouse is one of Toronto's only indoor studios dedicated to rowing. This 55-minute high-energy row is taught by Kristin Jeffery, a seasoned Canadian Rowing National Team alumnus. According to Jeffery, a Scullhouse row puts 85 per cent of your bodies muscles to work and burns more calories per minute than running or cycling. We guess that's why the Winklevoss twins were so ripped in The Social Network?
Pole dancing has a sexy reputation – and it is very sensual! But it can also be a great workout requiring both upper body strength and flexibility. Toronto's Brass Vixens has classes available for dancers of all skill levels. Join for a moderate or intense aerobic workout that can literally target your entire body!
Pursuit OCR: Adult Obstacle Course
Unleash your childhood self and get a great workout in an adult playground. This 30,000 square foot adult-sized fitness playground will give you some tremendous physical exercise as you climb, crawl, swing, and jump through the course. Navigate through the giant ball pit which contains over 100,000 balls. This workout is sure to be loads of sweaty fun!