Are you looking for something fun to do in NYC this weekend? Well, look no further because we've found some cute, unique date ideas that involve good food, beer, and seasonal activities. Call up that guy or girl you've been crushing on and invite them to join!
Best of Brooklyn Food and Beer Festival
If you're a real foodie, or just enjoy eating in general, this one's for you! Set aside some time on Saturday, January 26th to head down to Industry City for unlimited craft beer and food tastings! Plus, there will be over 20 of the city's best chefs present, and DJs playing to set the mood.
Tickets cost between $20-$99, depending on which package you're interested in. Get them now before they sell out!
Winter Jam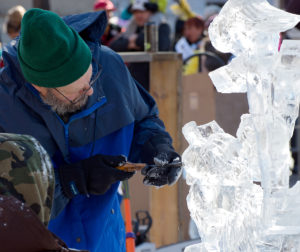 If you're looking for something a little more relaxed (and free!), head down to the Bandshell Area in Central Park for lots of fun winter activities. This Saturday the 26th, there will be a sledding hill, live ice carving, an ice sculpture garden, snowshoeing and more for you to enjoy! Activities will be happening from 11am-3pm, so go get your fill of winter and then warm up at a coffee shop or grab some lunch nearby.
 Sunday Brunch at Charlie's
After a late night out or in, sleep in with your boo and then head over to Charlie's Bar and Kitchen, a quaint brunch spot with everything from biscuits and gravy, to fish tacos, to your classic stack of pancakes. They also offer your classic cocktails and beer, as well as many specialty drinks to pair with your grub.
You can find Charlie's Bar and Kitchen in The Bronx, at 112 Lincoln Ave South. They open at 11am on weekends, and 11:30am on weekdays. So, head on over to Charlie's to enjoy a chill daytime-date or the perfect hangover meal!