There is nothing better than being able to escape the snow and trade your boots for flip-flops. Here are 4 exotic destinations to visit this winter.
The Bahamas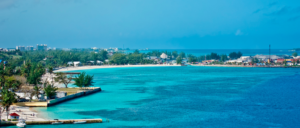 Go snorkeling and scuba diving and enjoy delicious Bahamian food this time of year. The high season in the Bahamas is from November to mid-April, while hurricane season is in full swing from July to October so it is best to avoid this destination during those months. If you're a beach bum, this place is perfect for you, as the Bahamas has over 2,000 beautiful beaches for you to enjoy!
Australia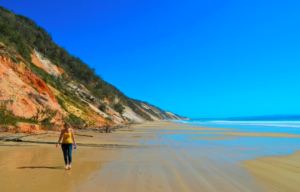 It's summer time down under! From the Great Barrier Reef to the eclectic culture of Melbourne to the iconic sights of Sydney, Australia has so much to discover. You can also surf, go shark cage diving, and visit tropical forests. The country has also been producing tasty wines for over a century and has many beautiful vineyards to visit. If you're an adrenaline junkie and crave adventure, this place is ideal for you!
Thailand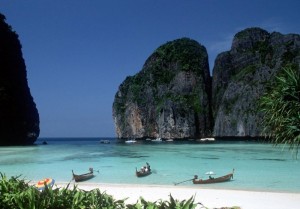 Winter is the perfect time to explore Thailand, as the monsoon rains moves out and drier, pleasant weather returns. The weather stays consistent between 30-35 degrees Celsius, making it the best time of the year. Whether you want to scuba dive, island hop, rock climb, visit local temples to soak up the rich culture, or just chill on the beach, there is something for everyone here. Thai food is also to die for and is light and healthy so you do not have to worry about gaining those extra pounds while enjoying your vacation. If you want to experience culture and visit a peaceful place, Thailand is for you.
The Maldives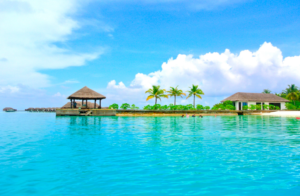 This place offers the perfect combination of relaxation and adventure and the rainy season ends in mid-December, and that's when the weather turns amazing. The Maldives has unique water sports, such as Seabobbing and X- Jet Blades, spectacular sunsets on the Indian Ocean, and white sand beaches to enjoy. Maldivian culture is also vibrant, diverse, and colorful and can be enjoyed by visiting the most authentic sights and befriending the locals. If you want to have an indulgent and magical vacation that revives your spirit, The Maldives is for you.
RELATED: Exploring The Wonders of South Africa