Do you live in the Toronto area and want to spoil your mother this Mother's Day more than you ever have in any previous year? We reviewed some places in Toronto that could do the trick. For all events with tickets, you can purchase them online.
Leslieville Flea Mother's Day Market
Is your mother interested in handcrafted and vintage items? If so, this Mother's Day market will have many vendors open for you to buy something unique for your mother or even for yourself as well. You can also visit the Lincoln Terrace where a barbecue along with refreshments will take place. You do not have to pay for entry. It will also take place at the Broadview Hotel from 11 a.m. to 5 p.m.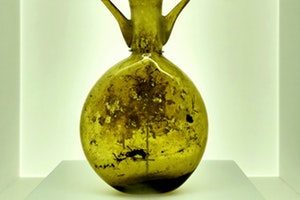 Do you and your mother enjoy historic music? The Mim Adams Duo will perform music on a piano from the 1920s and 1930s in the Spadina Museum Drawing Room. The museum will serve baked scones and refreshments such as hand-blended teas at the end. Tickets cost $35. The events will take place from 12 to 2 p.m., and 2 p.m. to 4 p.m. Tours will also start at 11 a.m. and 4 p.m.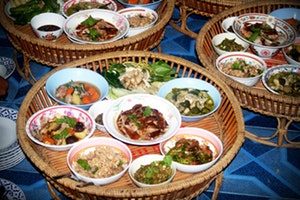 Are you and your mother looking forward to having a super-filling unique meal? In this tour, you will get to try countless dishes and sweets from Kensington Market, learn about the history of the food and neighbourhood, and other additional features.  Each food store offers samples. The tour will even include its own special dish. Tickets cost $59, $45 for children, and are free for children under seven. The tour will meet at the Livelihood Cafe at 10:30 a.m. and the tour will end at 1 p.m.
RELATED: Dining In Toronto? Check Out These Restaurant Recommendations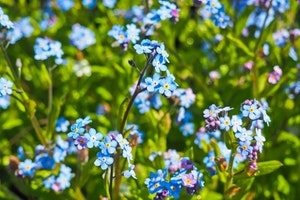 Does your mother enjoy nature walks? This guided Wildflower Preserve Trails walk is guaranteed to be a lovely occasion. The guide will highlight native Ontario wildflowers of the season and the Lower Don Valley fauna. The Brewery will serve refreshments at the end of the walk. To participate in this event, you can meet at the Todmorden Mills Heritage Site at 1 p.m. Tickets cost $7.08 for adults, $6.19 for youth and seniors, and $4.42 for children.
Do you want to experience a day of rock and roll with your mother? You will both enjoy Return To Grace. It will highlight the best moments of music with a generation of standout good songs. Tickets cost $35 to $130 plus charges. This event will also take place at the Princess of Wales Theatre at 2 p.m and take place for an hour and 50 minutes long.
Does your mother enjoy festivals? Especially ones about food? Tastemaker Toronto at the Evergreen Brick Works will leave you both craving for lots. This year marks the second year of this unique festival. Many artisans, chefs, and restaurants, both locally and nationally, will present food and drink showcases. People will also be able to sample many flavours. This festival is for ages 19 and over, and an ID is required. Standard tickets cost $79.08 plus charges and Mother's Day 'Me Plus 3' Offer tickets cost $59.71. Tickets will also be on sale at the Box Office. The festival will take place from 12 to 6 p.m.
Toronto's Mother's Day Brunch Cruise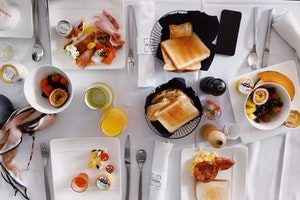 With the cool, wet weather this spring, you may be thinking of cruises or some sort of vacation down south. With this event, you and your mother can get at least a taste of that type of vacation while eating brunch. The ship is the Jubilee Queen. The captain will tour you around Toronto Island canals and waterways, Toronto Island Parklands, and the Harbourfront. The boat will board at 11:30 a.m., leave at noon, sail until 2:30 p.m., and depart passengers at 3 p.m. Tickets cost $64.95 for adults, $32.95 for children, and are free for infants three and under.
RELATED: Better Dating Ideas Toronto