Are you interested in learning how meat consumption has changed? We came across some interesting findings.
Limiting meat consumption in Canada has slowly become a trend. The recent Canada Food Guide released in early 2019 even suggests more vegetables. Some may wonder if meat consumption trends have changed. The answer to this question is yes. However, veganism and vegetarianism have little to do with it. Roughly half of Canadians want to lower meat consumption. Despite this, very few want to ditch meat entirely.
White meat vs. red meat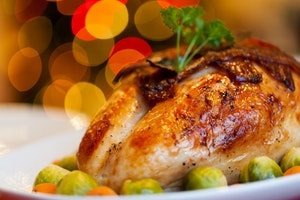 There have been differences in terms of how often people are eating white and red meat. Despite vegan and vegetarian products becoming more popular, chicken and egg consumption has actually increased. With red meat such as beef, however, consumption has decreased. 
White meat has less fat, saturated fat, and fewer calories than red meat. Also, gut bacteria form a chemical named Trimethylamine N-oxide (TMAO) when one digests nutrients in red meat. TMAO links to heart disease, which is the second leading death cause in Canada. 
Many people know that while they still need protein, white meat is healthier than red meat.
RELATED: Three Trendy Diets For 2019
Does animal welfare have much to do with it?
People may think that animal welfare is the main driver, but it is actually otherwise. Since vegetarians and vegans are often the only ones who avoid meat consumption because of animal welfare, it is not a major factor. They also account for a small percentage of the population. If it was a big driver, people would eat chicken and eggs less often as well.
Is there a decrease in red meat prices?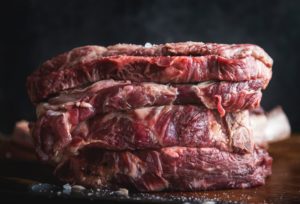 Four years ago, a drought in the Prairies limited herb size growth. This was the first time in nearly a decade that this happened. Vegetarian and vegan products were more expensive then because of higher demand.
With more rainfall lately, herd sizes are reaching normal levels again. As supply for vegetarian and vegan products have increased, red meat consumption has not been a huge priority. It is not so much that people are avoiding red meat, but rather people want to try new products. Plant-based products have certainly been popular in the market lately.
Are climate change warnings a possible reason?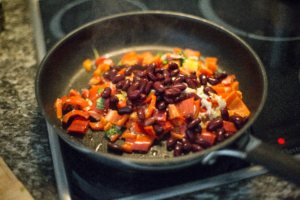 Last fall, research indicated that to avoid climate change issues 12 years from now, meat and dairy production must go down. The research also suggested that beans and pulses must take over beef and pork consumption. Obviously, people cannot achieve this by eating meat more than once a week. Some people, such as environment lovers, likely took this research seriously. This points to a possible factor in meat consumption trends. People will hopefully become more aware of just how serious of an issue climate change is.
RELATED: 10 Foods To Add To Your Diet For More Radiant Skin
Are there a lot of true vegetarians or vegans?
Many people who are labeled as being a vegetarian and vegan actually still eat meat. This suggests that findings may overestimate the number of true vegetarians and vegans. These people may still eat for guilty pleasure because they do not want to give it up entirely. True vegetarians and vegans would avoid meat entirely. Some of you may have eaten vegetables more often in recent years, but how many of you can say that you don't eat any sort of meat anymore?
Conclusion
Health and environmental factors are more likely the reason for the trends than animal welfare. With people aware of some meat being linked to diseases and climate change, they may try to change their habits. These people usually only slowly do so though.