New York / New Jersey-based Dr. Frieda Birnbaum, a Research Psychologist, Psychoanalyst, and Author has some great advice when it comes to dating your co-workers and your friends.
Dr. Frieda Birnbaum's thoughts about dating co-workers:
Dating a co-worker could be a big risk to your employment especially if things end badly. Your actions may be in violation of your workplace sexual harassment policy. In addition to the legal implications, there are emotional issues at stake if the relationship fails.
If one person is a supervisor to the other, the likelihood of tension increasing becomes a factor and a shift work motivation may occur. People with broken hearts may not be inclined to give their best efforts work especially if their co-worker caused them pain.
Even if you decide to date a co-worker and things go ok, you risk your fellow co-workers finding out – some of whom will perceive you differently. If the person you are dating is someone you supervise and you praise them for doing a great job, some people at the office will think it's because you're dating them.
There are a few circumstances where dating at work might turn out to very successful (marriage) however, most of the time it is an unnecessary risk to your personal & professional career.
Dr. Frieda Birnbaum's thoughts on the positives of dating your best friend
Potential of Marriage – Many people say that the person they marry is their best friend in life. Some romantic sparks could potentially elevate that friendship into the strongest bond two human beings can have with each other.
Comfort – You both can be yourselves around each other and you don't need to worry about being judged. This is a healthy quality of any romantic relationship.
No Secrets – You've told each other everything there is to know about each other and you know each other's dating history.
Trust – You've established sold trust and that is a powerful component of a strong relationship.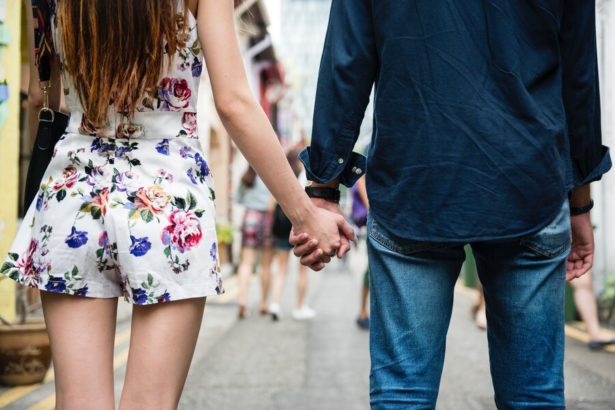 Dr. Frieda Birnbaum's thoughts on the negatives of dating your best friend
No one to turn to for relationship advice – If the relationship hits bumps or goes sour, the person you'd most likely to ask for advice is…well, you're dating them so it may be more difficult to get the advice you've been accustomed to having.
The relationship may end badly – Your relationship will likely never be the same either and it could be difficult to have the same type of trust especially if one or more of you gets hurt.
Certain behaviors might not be acceptable – What some behaviors people are comfortable within a friendship, they might not be comfortable within a relationship. If you and your best friend have been accustomed to kidding around most of the time, one of you may want a more serious tone in behavior at times.
About Dr. Frieda Birnbaum
New York Metropolitan Based – Dr. Frieda Birnbaum is a Research Psychologist, Psychoanalyst, and Author of "What Price Power: An In-Depth Study of the Professional Woman in a Relationship." She's an expert on depression, women's issues, and attaining happiness.