Do you want a place to have a fun outdoor workout regularly? Are gym memberships too expensive for you? We want to help you get outdoors and looked at some places in each city to give you some ideas. We are all aware of bike paths, running paths, and climbing up mountains, however, believe it or not, some parks have fitness equipment. You probably don't connect playgrounds with fitness equipment, but the association is more common than you think. These outdoor fitness playgrounds are known as Trekfits in Canada. In America, Outdoor Fitness Inc. is the chief provider of outdoor fitness equipment.
Calgary

Applewood Park Community Association: The organization maintains the equipment. Equipment includes the following: Bike, combo-lat pull-down/arms press, double reverse butterfly, elliptical, recumbent stationary bicycle, rowing machine, three-person air walker, two-person extension/curl, and a two person side by side cross-country skier.
Deerfoot Business Centre: This park has the following equipment: Balance bar, chin-up bar, horizontal latter, jump touch, leg lifts, muscle builder climber, parallel bars, sit-up station, step up, vault bar, and vertical climbing ladder.
Chicago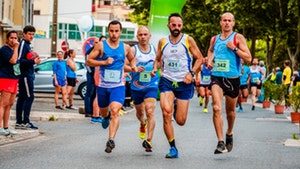 Burnham Park Outdoor Fitness Station: Opened in September 2016 by the Lakefront Trail, adults are sure to enjoy this fitness park. Equipment includes a horizontal rock wall, incline benches, monkey bars, pull-up bars, and rope climbs. What inspired the community to build this station was high-intensity strength training gaining popularity.
The 606: If you want to play on railroad tracks without risking safety, this is your chance. You can walk, run, or bike on this 2.7-mile pathway. This park also meets many bars, coffee shops, parks, and restaurants. This way, if you ever get tired, there are easy, fun ways to relax.
Los Angeles
La Cienega Outdoor Fitness Pavilion: This all-levels exercise circuit in Beverly Hills offers 12 different types of equipment which include, but are not limited to, cross country skiers, ellipticals, and sit-up benches.
The Strand: Do you love bike riding? The Strand has a spectacular, 22-mile long track. The track starts at Torrance County Beach and ends at Will Rogers State Beach. Ocean breezes and sea salt will make your ride breathtaking.
RELATED: Great Fitness Dates
Montreal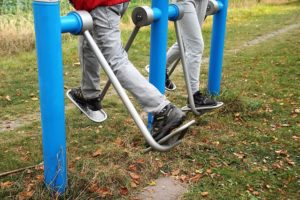 LaSalle Outdoor Gym: This Montreal area park has eight equipment types located in a beautiful, shady spot near Parc des Rapides. Some examples include balance beams, monkey bars, pull-up bars, and push-up bars.
Mederic-Martin Parc: This park offers equipment which includes abs benches, parallel bars, and pull-up bars. There is also a community garden, green space, and a wading pool for attendees to visit.
New York City
East River Outdoor Gym: As one of the most complete parks in NYC, it features decline benches, decline parallel bars, monkey bars, parallel bars, a pull-up bar, and pull-up rings. Also, there is also a 400-meter running track.
Williamsburg Bridge: This bridge is a great spot for runners. It is not crowded compared to the Brooklyn Bridge. You can also still get excellent views of the Manhattan and Brooklyn skyline. The incline is steep, making it a good spot for those practicing for hilly races.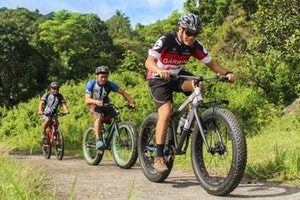 Toronto
Sunnyside Bike Park: This unique bike park provides numerous features and ways for riders to enhance cycling skills. It is an at-risk bike park, so there are many safety rules to keep in mind. All ages can use the park, though children under 13 must have adult supervision.
RELATED: Sticking To Fitness
Riverdale Park East: Installed two years ago, this outdoor fitness station offers equipment such as parallel bars, push-up bars, pull-up bars, and abs benches.
Vancouver
Grouse Grind: Do you enjoy hiking? Do you want to visit the top of Grouse Mountain? The Grouse Grind would be right for you, particularly if you have no problems with sustained physical activity. The distance is 1.8 miles (2.9 kilometres) long, and you get to go 853 metres (2800 feet) high.
Stanley Park: Situated next to the park's Brockton Oval, people can use abs benches, monkey bars, pull up bars, and push up bars for multiple outdoor workout sports. There are also walking paths for people more fond of running.