You've grown a beard. Your friends think it looks fantastic. You are known as the bearded dude at school or work. Does that mean you should not take extra care of it? We think no.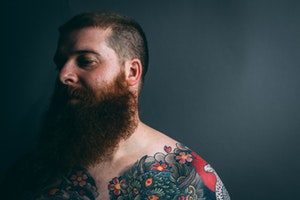 Making your beard look appealing is like maintaining a friendship. It won't be useful if you make no effort to care for it. You wouldn't ignore your friend if they said hi to you? Would you? Ignoring an unkempt beard is just like that.
If you have ever grown a beard, and it did not look as good as you hoped for, we have some tips on how you can build it better this time around.
Beard Oils. They make a big difference.
Beard oils will not only prevent the scruffy, hair hanging outlook, but they will also make your beard shine. The best time of day to use them is after you shower. After taking a shower, you can absorb oils more effectively compared to when the beard is dry because your hair cells and pores will open.
Make sure you use beard oils correctly because depending on its size, a couple of drops may not work well. We recommend a few drops for shorter beards. Double that amount for longer beards.
Make sure your beard matches your face.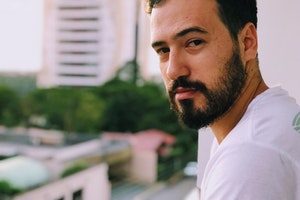 When you grew your first beard without using tools, you probably noticed that the hairs were hanging off of your face — that scruffy, typical rock star look. There is a big difference between the dirty look and the groomed look.
When grooming your beard, pretend that it's fur on any animal. For example, wirehaired pointing griffon dogs have beards that align well with their front neck and cheek areas. When hair matches your face, it looks more natural.
Use good brushes and combs at the right times.
You might have tried using regular brushes and combs before, but the ones made just for beards are better to use. Once you have them in hand, use them each morning as sleeping is when facial hair growth occurs the most. Better to clean it then compared to later. You should use brushes and combs after showering to be extra clean as well.
So brushing and combing facial hair the right way is as simple as learning good manners? I don't need to teach myself this? In all actuality, no. When combing a beard, make sure you use firm control like you would with any construction tool or a golf club. Don't just use your thumb and index finger or have a few of your fingers seem loose on the comb, like many people do. You should also make sure you place your fingers below the teeth and move upwards. This exercise will prevent the scruffy look. For brushing, the tips are similar. However, if you have a short or stubble beard, do not brush too hard or else you will irritate your skin.
RELATED: 10 Grooming Habits Of The Successful, Eligible Man
Wash. Wash. Wash.
We can't stress this enough. According to a Switzerland study from late April 2019, men's beards have more germs than a dog's fur. Disgusting, isn't it? Despite a small sample of 18 men and 30 dogs, it is still quite noteworthy.
Also, although humans need bacteria, and we aren't exposed to the same environments as dogs, you still need to wash hairs to prevent harmful germs from getting you sick. Even if you wash your hands after touching a public door and don't touch any hairs, you should still be aware. Beards expose more germs than we realize. Using cleansers and shampoos for beards would work well.