Trying something new can be scary. We're creatures of habit; we find something that's comfortable, we stick with it but here's the thing. Personal development doesn't come from being in that safe space, it's stepping out of your comfort zone that helps you learn more about yourself. In this journey of being a well-rounded individual, here are just a few ways you can start integrating new things in your life.
Find a hobby
We all have something we like to do in our spare time or really good at, but we are talking about stepping out of our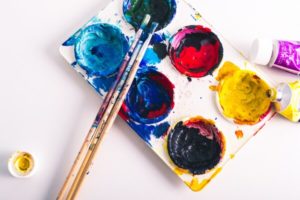 comfort zone, so a little more thought needs to go into this one. What is that thing you've been putting off for months now in the name of "I'm just too busy." It could be learning how to dance or paint, here's your opportunity to do it, right now. If you happen to not be so sure what that new hobby is, write down a few things you always wanted to try or learn. Pick at least two things off that list and commit to those hobbies. Normally, it's said that you need 21 days to create a new habit, but in fact, according to a 2009 study, it takes about 66 days or 2 months. This creates a steady pattern that seamlessly introduces this new skill into your daily life. This will, in turn, encourage you to practice as often as you can but don't stop here. Continue with it after the 66 days. Periodically, go down your list to see what you've accomplished and what you want to start adding. Seeing what you have achieved is also a great confidence boost.
Try new foods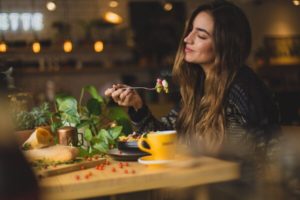 I'm sure you've been here before: Go to a restaurant, look at the menu and get your usual or something that looks close to what you normally get, feel content with your choice but halfway through your meal can't help but wonder what that taste like. Well, this is your chance to stop wondering and go for it. You never know, you may find something you enjoy and will become your new favourite but don't let the cycle continue. Keep trying new foods and drinks and ensure to put your friends on. A great way to get into trying new meals is asking the waiter/waitress what they recommend or research reviews online and test them out yourself. Keep in mind, you may end having some pretty bad meals in the process. The benefit is this broadens your palate for a more wholesome food experience.
RELATED: Connecting Food, Sex And Body Image
Change up your look
People normally make grand changes to their outer appearance when they're looking for some form of renewal in their life.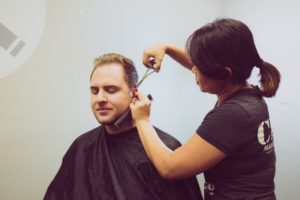 You can almost see the movie scene of a half-distraught women storming through the salon doors a week after a break-up saying, "Make it platinum blonde." In a real way, outer change can sometimes affect inner change. Don't be afraid to try out that new colour and cut or buy that new top or shirt you didn't think you could pull off. It is in your best interest to research what works best for you. In other words, spontaneity isn't your best friend when were talking about finding what's right for popping your looks. It could be an outfit that flatters your body type or a hairstyle that frames your face well. Most importantly, do what makes you comfortable, confident and make you feel like yourself.
Don't sell yourself short. It only takes a little discipline, a few life changes and a splash of motivation to get you where you want to be. Always work towards being a better version of yourself. You'd be surprised at what you can do.