First I want to say that I am very excited to be writing my first article for Eligible Magazine. Future articles will be covering all aspects of Feng Shui and the impact it can have on your life. Today I will bring you a bit closer to the topic and start with a short introduction.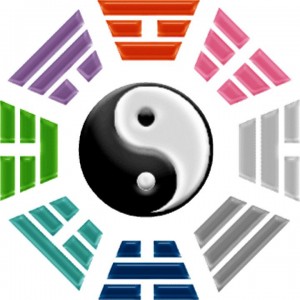 Feng Shui is based on the Chinese philosophy that our destiny is divided into three paths; Heaven, Earth, and Human luck. Heaven luck is our karma and it is predetermined at the time of our birth. Unlike heaven luck, we have more control over our human and earth luck. Human luck can be enhanced with hard work, the right people, a healthy attitude, and a righteous education. Earth luck is where Feng Shui tackles the influences of the environment in our lives. As one of my Feng Shui grand masters once said: "Earth luck can be harnessed through the powerful and positive position of our physical environment on earth".  These elements of Heaven, Human, and Earth luck are interdependent and cannot survive alone.
The words "Feng Shui" mean wind and water. It explains how energy contributes to our environment and the impact it has on our lives. The way we think, the decisions we make, and our actions are all related to the type of energy our environment provides for us. We feel energy in the form of being happy, encouraged, energized, depressed, and stressed out.  The energy patterns of our space echo the quality of life that we are experiencing in our current situation.
Take a look at your surroundings; does your space exude feelings of happiness, health, wealth, success, and prosperity? Using mathematical methods that ensure accurate calculations, authentic Feng Shui can help you define a blueprint of your space and design your life in the way that you dream it to be.
By inviting a positive energy or "Chi" into your space and diminishing negative energies you can harness happiness, health, wealth, prosperity and relationship. The aim is to bring balance between yin and yang, redirect the negative chi to positive energy or at least reduce the influences of the negativity in your life as much as your space allows. It is not easy to apply a proper Feng Shui if you are not a well trained practitioner, however I would like to share with you some easy tips, that are not completely integral parts of Feng Shui but, that can help you to create a meaningful environment for yourself.
Romantic artwork: Display an image or artwork of a romantic scenario in your bedroom that opens a window of love and happy relationships in your mind. You should avoid any images that represent a single or sad person.
 Nightstand: You might not be in a relationship at this stage of your life, but if that's what you are seeking it is suggested to set up two nightstands on both sides of your bed to open the way for a future partner
People ask me every day about Feng Shui, how it works, and if it works. I love to answer their questions and show them how Feng Shui can make a huge impact on their lives. Please feel free to send me your personal Feng Shui questions so that I may address them in my future articles.