The Kimpton Saint George in Toronto, a luxurious boutique hotel situated in the bohemian, yet sophisticated Bloor – Yorkville neighbourhood has recently partnered with the esteemed Toronto beauty studio, Radford Studio, to launch an exclusive list of beauty services within the hotel.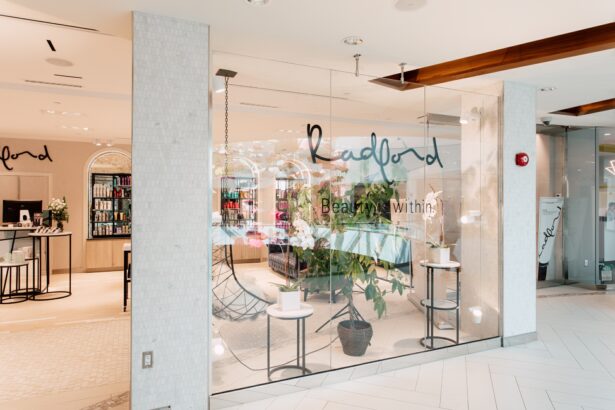 Since its opening in 2018, Kimpton Saint George has developed a reputation as a hotel that fosters relationships within the local community. As the hotel is just down the street from Yorkville's Radford Studio, run by celebrity makeup artist and skin specialist Victoria Radford, the partnership is a natural and exciting fit for Kimpton enthusiasts and Radford's clientele.

In-Room Luxury: The Kimpton Saint George Hotel partners with Radford Studio to launch exclusive beauty services to hotel guests in Toronto
Radford Studio will offer a luxurious list of in-room services, including three custom Kimpton facials, eyelash and brow services, as well as make-up and hair styling for weddings and events.
In-room services will include three 'Kimpton Exclusive Facials': Kimpton Hydrafacial, Kimpton Hollywood Facial and Kimpton Nanoneedle Facial, as well as eyelash, brow, and makeup and hair styling services. Radford's services are also available to book for group events taking place at the Kimpton Saint George. Everything from an intimate girls night in, to large wedding parties.
"Guests of the Kimpton Saint George look to us to offer unique experiences that show them the best of Toronto," said Ameera Azad, Kimpton Saint George's Director of Sales and Marketing. "Our partnership with Victoria Radford and Radford Studio will provide our guests with the bespoke, personal touch experiences that the Kimpton brand is loved for. Guests of the Kimpton Saint George will feel refreshed and rejuvenated, all in the comfort of their hotel room."
"I am thrilled to be partnering with the Kimpton Saint George in offering our curated and personalized services to guests," said Victoria Radford. "Our goal at Radford is to provide elevated experiences from start to finish so that every client feels pampered and refreshed. Whether guests are looking to relax with an in-room facial or get ready for a night out, Radford Studio will be there."
To book, guests can select their beauty services online at kimptonsaintgeorgetoronto.com with preferred times and dates. The Kimpton Saint George's concierge team will handle the booking to ensure guests will have a stress-free experience.