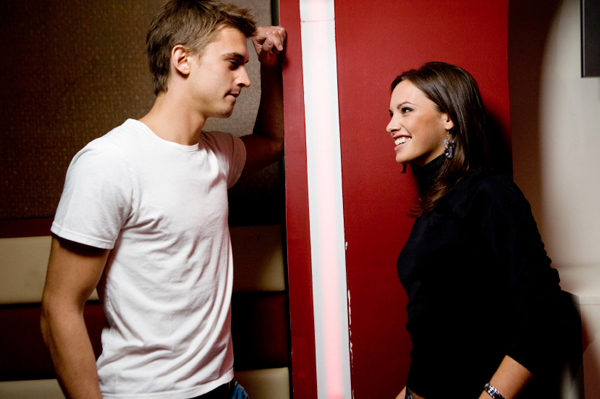 Tonality simply implies your tone of voice. By taking into account the manner in which you speak, same words can take on different meanings. Honing your tone, has never been more important in enhancing your conversational repertoire in the dating circle. There are mainly two types of tonality:
A. Negative Tone
Naturally, we're all capable of discerning the undertones of words in interpreting their meanings––we're able to detect and spot puns, double entendres, sarcasm etc. In the dating world, women tend not to dwell on the face-value of your words but rather how you communicate. Negative tonality in interactions is characterized by the following;
I. Stuttering
Barring speech impediments, stuttering conveys lack of confidence in your words. Evidently, it's reflected in your speech, which mars the flow of the conversation.
II. Fast-paced Speech
The classic salesman pitch comes into play here. Be engaging, and leave room for her to also speak. Interact, rather than interrogating or bombarding her with questions.
III. High Pitch
"She likes her beats fast and her bass down low". Most men are naturally low in pitch and the deeper the voice, the more dominant you sound. Project that bass!
IV. Inaudible
She literally can't hear you, because you're murmuring and muttering about. This leaves your listeners with incessant repetitions of "huh?" which breaks the conversational rhythm.
V. Sarcasm/Cynicism/Pessimism
No one––especially women––appreciates tons of cynicism and pessimism in conversations, as it drains the energy of the interaction. The timely use of sarcasm, however, can be humorous. Use it sparingly.
Next week, we tackle positive tonality and how to develop magnetic conversational skills with women. Until then, hone your tone…