I think there's a belief for a lot of men and women that relationships are supposed to be conflict-free. In other words, once we find the right one, it's all happily ever after from there on out.
In my almost 10 years of working with people in various points of their relationship I can honestly say I've never seen any relationship that's conflict free.
Using conflict as a measure of the health of your relationship is the wrong metric.
There's this delusion that men in particular fall into that believe that if there's no conflict in their relationship then that means everything is "ok" or things are going great. Sometimes, partners would rather bite their tongue than speak out about things that don't work for them.
Usually when that happens is when the problems start. When we start avoiding conflict, what we are actually avoiding are the feelings that come up around conflict and those feelings unexpressed don't go away and, in fact, start to build up.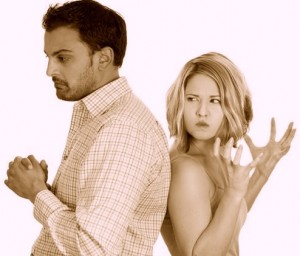 This is when your suppressed feelings pile on top of the existing ones and it begins to pressurize until eventually you explode or you become passive aggressive in your conversations.
RELATED: What Attracted You To Each Other
This does not always look like an explosion and at times can show up as you being annoyed or upset but pretend you aren't or employ communication styles that include sarcasm or passive aggressive undertones or constant corrections or judgments on the little things your partner does or says.
All of these is a result of you avoid conflict and thus the emotions come out in other suboptimal ways.
Now this doesn't mean that you should be having irresponsible blow ups with your partner. Nor do I believe you fly off the handle in the name of self-expression. I fully believe that there are some things that one can say in an argument that you can't take back.
Every couple needs to learn how to fight and navigate conflict together and move beyond thinking that avoiding it all together is the best course of action, because it's not.
For me, I've found that most conflict happens when I don't listen to my partner. In my experience, the best way through conflict with my wife is to focus on how she is feeling and to focus on, and speak from my own. This not only allows for an easier dialogue (because you can't argue feelings) but it also allows for a much more open, honest and vulnerable opportunity to discuss the matter at hand without getting into 'he said/she said' stuff.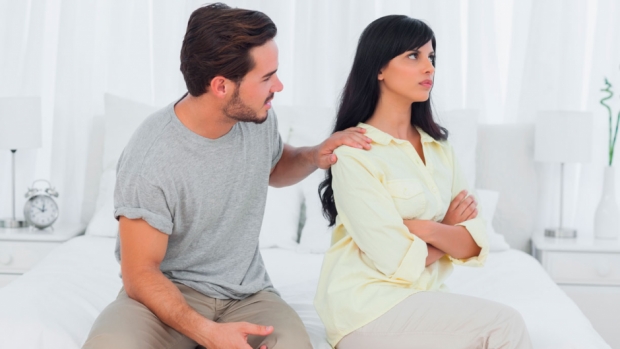 By asking her questions about how she is feeling it enables me to get to the heart of our arguments and thus resolve it that much quicker.
For all you men out there, stop trying to avoid getting into arguments and instead focus more on understanding how your partner and you are feeling.
RELATED: Creating Enlightened Relationships
Most importantly, stop using conflict (or the lack thereof) as a metric for how the health of your relationship is doing. Focus instead on something else, like how often you are being intimate or how quick you can move through conflict without feeling resentful, as a new metric as this will tell you far more about the health of your love then the number of battles.
Love is the ultimate goal and you can't win a war without getting into a few fights. In love, it is inevitable but it is always worth it.