SHARP Magazine celebrated their new issue The Book of Men (otherwise known as the perfect reference for the essential modern man) on Thursday April 21, 2016 at Andrew Richards Designs on Adelaide Street East.
RELATED: Introducing Hennessy·8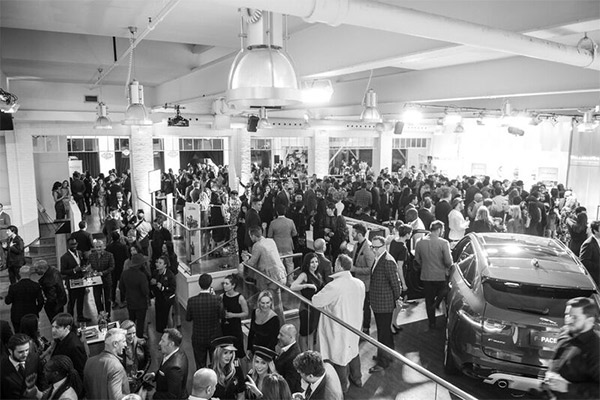 The Book of Men captures exotic locations around the globe while discussing The MANual and Style Manual for men. This is the perfect guide to accompany you on the daily necessities in life. For example, the manual looks at how to tie a scarf, how to select the perfect cigar, or how to excel at dating apps like Tinder. Plus, let's not forget the car that's on every man's bucket list, a Lamborghini. Once you finally get to drive this dream car, the manual will give you the ins and outs on how to change the oil filter for that beauty.
This event allowed guests to enjoy flying a jet simulator, tasting rare scotches by Balvenie, live demos (such as hand-rolled cigars and custom hand painted shoes), and set everyone's taste pallets wild as they indulged in gourmet food and an open bar.
RELATED: Photographer Captures How Your Face Changes After A Couple Glasses Of Wine
And did we forget to mention that there were three new Jaguars at the event? Including the new F-Pace SUV, XF luxury sedan and XE sport sedan.
For more information, please visit sharpmagazine.com
All photography courtesy of Ryan Emberley