Better Dating Ideas Toronto: January 11- 13
Don't settle for the same mundane dates this weekend. Mix things up and explore some of the events happening in the beautiful city of Toronto. Here are a few of Better Toronto Dating Ideas' fun and exciting suggestions for you and your date to enjoy over the next few days.
The Winter Light Exhibition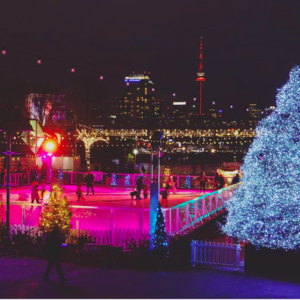 A free Winter Light Exhibition is taking place on the West Island of Ontario Place. The winter festival which features 12 illuminated exhibits created by local artists is open from 5am-12am daily. You and bae will not only experience these unique works of art, but also get the chance to skate on a synthetic rink and catch a film screening at the newly re-opened Cinesphere theatre.
Be sure to dress for the cold winter weather, although you can always cuddle up beside the waterfront bonfire.
The Best Of: A Stand-Up Comedy Showcase at Comedy Bar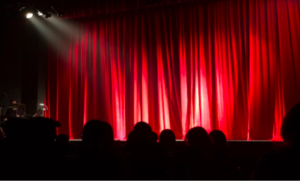 Who doesn't like to laugh? Spend your Saturday evening at Toronto's Comedy Bar having a few drinks and listening to stand-up comedy performances from a lineup of some of Canada's best comedians. Features Mark Little (Conan), Garrett Jamieson, Amy Cunningham, Clare Belford, and Leonard Chan. Hosted by John Mostyn.
The event runs from 7pm-8:30pm. Tickets are available for 12$ online and 15$ at the door.
945 Bloor St. W
No Pants Subway Ride
This Sunday the No Pants Society is hosting their 17th annual pant-less subway ride and dance party. Bring your date to participate in this unforgettable event happening simultaneously in over 50 cities worldwide. Participants in Toronto meet upstairs at the Dundas St. Entrance of the Eaton Centre at 3pm. At 3:20pm each attendant will be asked to strip off their pants and ride the subway to Osgoode Station before parading to the afterparty which runs until 8pm.
Cost is the TTC fare. This is sure to be an entertaining date.