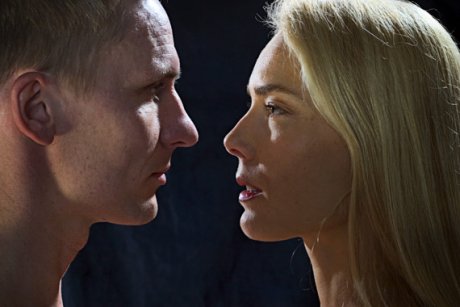 There is nothing more attractive than a powerful woman, except when she loses the power of her femininity and the allure of a power couple becomes a power struggle.
There is a certain balance required in a relationship that keeps the harmony between yin and yang. This balance refers to masculinity and femininity. Both of these energies are equally important in the relationship and one depends on the other (the more masculine the male, the more feminine the female needs to be, and vice versa). This is what makes us want, as well as need one another in a relationship.
The emergence of female power and respect occurred after women burned their bras, learned to lower the pitch of their voices and refused to wear makeup. They surrendered all things feminine to prove they were equal to their male counterpart. Prior to that time period (known as the Women's Movement), roles were clearly defined. Men were bread winners and women were homemakers. Men were hunters, women were gatherers. These roles were innately decided based on a woman's natural instinct to nurture and a man's natural instinct to provide.
For the first time in human existence, women have now achieved equal power, respect and rights. They have the opportunity to hunt and gather, be the breadwinner and homemaker, provide and nurture. They are completely independent. And although they don't need to have a relationship with a man for the reasons they used to, most women still want to have a relationship with a man.
Most men, on the other hand, still need to feel needed. They want to feel like a man by having the opportunity to provide for his woman, protect her, care for her, cherish her and love her. In a modern woman's life, it is hard for a man to feel that sense of being needed.
In conclusion, most men need and want a woman. Most women don't need but they want a man. A man needs to feel needed to give a woman what she wants. Therefore, a woman needs to make her man feel needed to get what she wants.
So how do you balance that yin and yang in your relationship?
Embrace your feminine or masculine energy based on your gender. Learn to provide for as well as receive from one another and show appreciation when that effort has been made.
Realize your true power is not about being equal in every way to that of your partner, rather it is what you can provide him or her, which he or she cannot provide for themselves. This is what creates balanced and harmonious relationships.
As much as a man should harness his masculinity by being a gentleman and acting chivalrously, a woman needs to embrace her feminine elegance and grace and know that by doing so, it will make her even more powerful and successful in the boardroom, as well as in the bedroom!