Can cosmetic surgery enhance outer beauty and increase self-confidence?  Absolutely!  I've seen many patients transform and feel better about themselves after aesthetic surgery.  It has the ability to drastically improve appearance, develop greater self-esteem, and reduce stress related to body image.  But wait, it isn't intended for everyone.  If you are considering a cosmetic procedure in the future, I hope you are aware of both the positive and negative aspects of going under the knife.  Do you know that with your desire to achieve a smaller waist size or bigger breasts, there are risks and scars that you may not be able to hide?  To help you make an informed decision, I suggest you thoroughly research the clinic, the surgeon and the procedure that your heart is set on – I also hope it is for your own personal satisfaction, not to please someone else.
Realistic Expectations
Although cosmetic surgery is designed to correct imperfections, surgeons are not magicians, nor can they perform miracles.  So ask yourself, do you have realistic expectations?  At your initial consultation, speak to your surgeon openly and honestly about your desired outcome.  Your surgeon will be happy to answer your questions and give you a sense of what to expect.  I'm sure you are aware that your investment has the potential to improve the way you look but it will not change who you are inside.  When you wake up from anaesthesia, you will be going back to the same home, the same circle of friends, and the same job.  Plastic surgery will not change your lifestyle or bring inner peace your way – only you can do this for yourself.
Detox Self-Talk
What is the conversation that you have with yourself upon rising?  Do you look in the mirror and smile in the morning or do you criticize your body?  If negative self-talk is part of your daily routine, I suggest you work on this sooner than later.  Nurture yourself with loving, positive thoughts every morning and let go of toxic, negative self-chatter.  We have all been created with unique features and characteristics.  Using the beauty of stars and celebrities to evaluate your own beauty is not only destructive, it is unproductive and unhealthy.  Stop comparing yourself to others and look within.  I'm constantly inspired by the surgeons that I work with who take into consideration a person's motivation for surgery and their mental emotional well-being when they come for their initial consultation.  Your surgeon will likely ask you psychological questions at your first visit and if you are hoping cosmetic surgery will save your relationship or land you a role in Hollywood, to your surprise, you may be turned away.  No need to feel offended if a surgeon refuses you as a patient – chances are, it is in your best interest and they are simply looking out for you.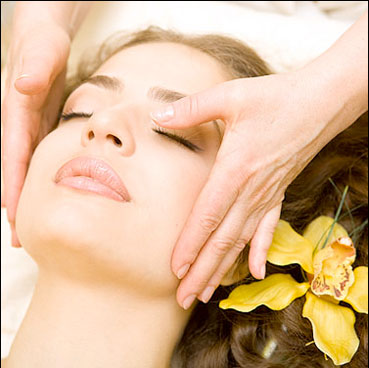 Faster Healing
Healing after surgery doesn't just involve applying topical vitamin E oil to scars.  At our clinic, we provide our patients with mental-emotional support following surgery, a naturopathic diet to speed healing, acupuncture and lymphatic drainage massage to reduce scarring, and essential vitamins, minerals, amino acids and antioxidants to support overall health.  For at least two weeks prior to surgery, I recommend my patients get enough rest, stop all alcohol consumption, quit smoking, eliminate junk food, and drink cleansing herbal teas.  If this is starting to sound like a detox, that's because it is.  My goal for all my patients is to reduce their healing time, strengthen their vitality, and prepare them mentally and physically before and after surgery.  I always prescribe the following supplements pre-surgery: high quality multi-vitamin, chlorophyll, vitamin C, bioflavonoids, and B complex.  Pain, scarring and swelling are reduced post-surgery by adding to the mix natural digestive enzymes, zinc, copper, and the homeopathic medicine, Arnica Montana.  A high protein diet with tons of dark green leafy vegetables, pineapple and carrot juice are also encouraged.
If you are convinced that getting plastic surgery will finally land your name on VIP lists, improve your social skills or help you find true love, it is likely that you have unrealistic expectations and are setting yourself up for disappointment.  On the other hand, if you have done your research, recognize the negative and positive aspects of cosmetic surgery, and are doing it for yourself, I encourage you to take a look at our clinic, www.elementstoronto.com.  Our holistic approach to cosmetic surgery is unique and innovative.  Although most of the services we offer are designed to enhance your outer beauty, as the ND on staff, my role is to assist you in achieving positivity, true confidence, and most importantly, inner beauty.