Champagne to Romance is as synonymous as a Wink is to a Smile, Sade playing to a candlelit room.  It's been the symbol of love, celebration and victory since its creation.  Napoleon sabred it on a battlefield, historic sex symbols Marie Antoinette and Marilyn Monroe relished it, and through to today we open it on the most special of occasions because of this iconic status – but is there reason to this rhyme?  (I'm drinking a favourite Champs as I write this btw…)
Psychologists through the ages have claimed that men like Champagne for the prestige of owning something of value (AKA small penis syndrome) and the force and climactic release of the "pop" opening a bottle (I won't go there).  The same doctors write that women love Champagne for the tiny velvety bubbles and creamy foam that pouring a glass produces…ok, so argument over.  Champs is sexy.  That is all.
There is some scientific merit that shows that the minute bubbles unique to champagne delivers alcohol more rapidly to the system therefore giving one a glow contributes to it's romantic legend status, but true winelovers point to the history and the complexity that makes great wine truly great.  So let's break Champagne down.
By rule, all Sparkling Wine is Sparkling Wine, but only bubbly produced in the region of Champagne may own its namesake.  There are also rules about what grape varietals and ratios that can be used to make Champagne, and recently the rules have change to include other varietals, but traditionally it is made of Chardonnay, Pinot Noir, and Petit Meunier (Rose is made by leaving the skins of the Pinot Noir grapes in during fermentation).  The chalky soils once mined by the Romans for materials to build monuments in the 5th Century, give the amazing minerality it's famous for, and adds to the complexity.
In my years in travel and wine tasting, the very best I have ever had was the 1996 Dom Ruinart Rose.  This is available through the Charton Hobbs Agency who can import it to Ontario, but not cheaply.  Non Vintage Ruinart is available at most LCBOs and it's also very good.  For the money, the best champagne readily available at a reasonable price, by far, is Henriot.  It's the only Champagne I've ever had that truly possesses the "toasted notes" that makes great Champagne, GREAT.  It's one of my favourite LCBO recommendations.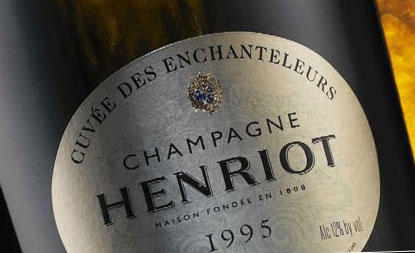 Let's not be a complete bubbly snob.  There is some great Sparkling Wine produced all over the world.  We all know Prosecco from the Venetto region of Italy, and Cava from the Catalina region of Spain but Prince Edward County right here in Ontario grows some of the best Chardonnay and Pinot Noir anywhere, the principal varietals in Champagne. There is no better producer of Sparkling Wine anywhere outside of Champagne than PEC's own Hinterland Estates.  Specializing only in Sparkling Wine, their Les Etoiles, Whitecap, Ancestral and Hinterland Rose labels are some of the best bubbly you can find, priced from $20-$50 per bottle.  It's not just worth a buy, but worth a visit to meet owners Vicki and Jonas if you're ever in "the county".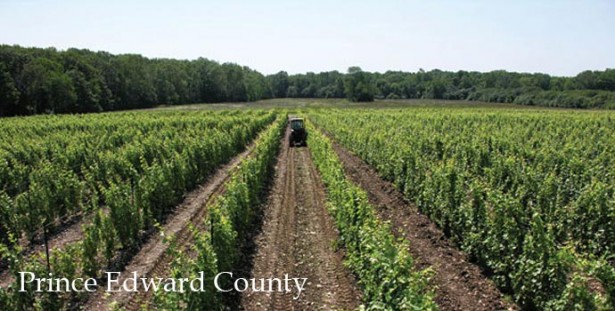 Whatever bubbly you're opening, pick an occasion, or no occasion at all, and do it with the mentality of a Napoleon conquest, to an awaiting Josephine (learn how to "Sabre" a bottle…Jo will be impressed).  Whatever the research says, history says, and our culture says, Champagne is sexy and is an essential to romance.  POP!!!!!