I am not an expert in relationships as I have had my fair share of dysfunctional ones.  I do however believe that how we feel about ourselves is often reflected in the company we seek.  The wisdom behind our 'dysfunctional' relationships if we pay close attention will reveal the work we need to do. Nothing comes without sacrifice and if we are not learning from our mistakes we are not growing and if we are not growing we become stagnant. Stagnancy leads us to the same kinds of relationships, same arguments, same disappointments, same frustrations and outcomes.
In Chinese medicine, stagnancy is a syndrome from which many physical and emotional complaints develop.  Such things as headaches, digestive issues, sleep problems, anxiety and depression can be a result of this inability to move forward and grow.  If we don't recognize this we may find ourselves repeating the same scenario over and over.  Agh!
The stories we carry around are as unique as we are, and yet universally familiar.  If we are looking to wake up from fulfilling relationships, perhaps it is worth first developing a relationship with ourselves.  After all, the very definition of a relationship implies a connection between two or more beings. The most important relationship we make over our lifetime, in my opinion, is the one with our inner self.  I can't think of a more fulfilling relationship to invest in than the one we have from the moment we are born to the day we die.  To grow out of stagnancy we must first realize that we are stuck. Stuck in a belief system, a situation or an idea. Movement (change) is the best remedy for being habitually immobilized.  Movement creates space, space allows us to grow and growth allows us to live our lives with more vibrancy and purpose.
A holistic and integrated approach to life would be to change the map we are following. Therapies like yoga, acupuncture, meditation work so well because they guide us from the inside out. They redirect our energy into places that we have been afraid to go so that we can eventually inhabit our whole being. When we feel calm and grounded in who we are and life feels less chaotic and stressful, we become a magnet for healthy and loving relationships.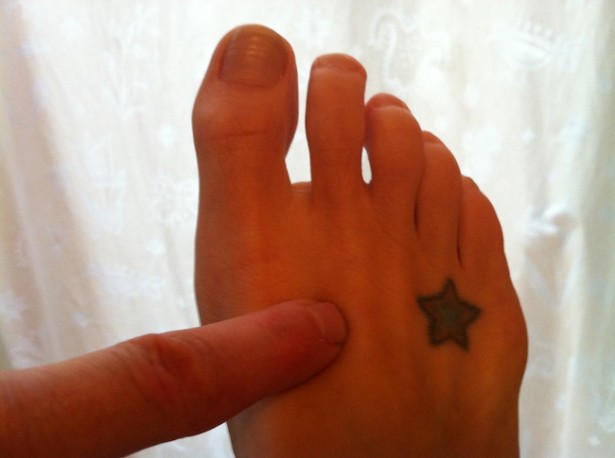 A great acupressure point you can stimulate on your body to help move some stagnant Qi is found one and a half inches below the webbing between your big and first toe. This is a point on the Liver meridian called 'Great Rushing' and has far-reaching effects. This point helps move our energy when we feel stuck and irritable.  Massage often!