Gotstyle Menswear Bachelor: Ammad!
Ammad moved to Toronto in 1992 with his family from New York City. He completed his degree in 2004 in Engineering with a minor in Business at McMaster University. It was near the end of his degree that he knew that the day-to-day life of an Engineer wasn't for him so he started focusing on the business world. Today, he is the Managing Partner and COO of Youzus, Social Media Marketing Company. Youzus manages all social media networking and online PR for small businesses and corporate companies. Ammad's a fun, outgoing, family oriented guy with a permanent smile on his face – no joke. He loves making people smile and laugh, and can guarantee you would never be bored on a date! Ammad is looking for a woman who has family values, good fashion sense and ambition. His ideal date would be with someone he can cuddle with on a couch, while drinking wine and watching a movie, but can also throw on her dancing shoes for a night on the town!
Name: Ammad
Occupation: COO of Youzus
Things I'm passionate about: Many things but the top three I would say are my family, friends, and my business.
My ideal first date would be:  a sushi or italian cooking class, you know what they say, "The way to a mans' heart…."
People say that I am: always laughing and enjoying the moment.
My ideal partner is: down to earth+ambitious+family values = My Type of Woman
Dating deal breakers: Vegeterians
I'm not bragging but I: know your mom would love me
A talent that may surprise you: I'm a undercover nerd.
Three artists you'll find on my iPod: Deadmua5, Common, and Coldplay
My dream vacation: Lake Como, Italy
On weekends you'll find me: with my friends but on Sundays I'm usually at my mom's.
What I put on my burger: I Love Burgers!!! A classic burger i.e., lettuce, tomatoes, onions, pickles and cheese.
I was most impressed on a date when she: told me that she loves football.
In high school I was: the one who never skipped class and always willing to do extra credit.
My guilty indulgence is:  The Notebook
In my past life I was: Batman
In my next life I'll be: Ironman
If my life were a genre of movie it would be: Comedy
The actor that should play my life story is: Robert Downey Jr. in Tropical Thunder
Favourite ice cream flavour: Oreo Cookie Mcflurry
To relieve stress I: go to the gym for a good workout
If I played hooky I'd: pull of a Ferris Bueller's Day Off
If I found a genie in a bottle my three wishes would be: wealth, happiness, and good fortune to my family and friends
Want to suggest or even be one of "Toronto's Most Eligible Bachelors"? Email [email protected] with your suggestion.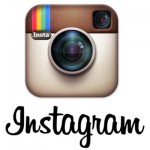 FOLLOW US ON INSTAGRAM TO SEE NEW BACHELORS AND BACHELORETTES WEEKLY! (torontosmosteligible)
Credits:
Photography by Yousuf Afridi
Clothing, styling and sponsorship provided by Gotstyle Menswear, Toronto.