"Sex with Dr. Jess" Toronto's Most Eligible Bachelorette: Gizella!
Gizella's legal educational background and previous employment experience at various courts and law firms has made her a self-starter, result-oriented and confident individual. By day, she is a Paralegal Partner at a Legal Services Firm whose objective is "obtaining justice the righteous and reliable way" for her clients. In addition to legal industry, Gizella has a passion for fashion and music from a young age. To date Gizella has been publish in Kismet Magazine and Lavish Dulhan Magazine sold Chapters and Indigo bookstores.
Modelling however was only the beginning for Gizella. Besides being a published model from Enrique Modeling Agency, Gizella then played a role in her first Independent Film, RSquare Studio's "Twisted Pieces" Directed by Ryan Ellis. This was followed in part taking in tasks as a Creative Director, Makeup Artist and most recently, a spokesperson for Fashion Studio7 Magazine, covering Toronto's Beauties of Asia Pageant and Canadian Philippine Fashion Week. Not only did she cover a pageant, but Gizella participated in two Canadian Pageants. On May 10, 2014 Gizella was a Nominee on the Persian Beauty Awards, the first ever Iranian Pageant held in 36 years at the Toronto Centre for the Art. A year before that on August 30, 2013 she participated in the Mr and Miss Pakistan World 2013 pageant and was adjudged the Second Runner-Up. During her time campaigning for these pageants, Gizella's goal had always been to represent a beautiful mind as beauty is in her opinion is skin deep. After all, "what you see on the outside is just make-up that eventually washes off" she says. This is why it is essential for her to express the fact that "being a woman is a combination of both inner and outer beauty".
Gizella wishes to "represent love for all and positivity". As an Ambassador for Beauty Against Brutality, an organization which is a direct channel for the generous people who can help, Gizella says it is her duty to speak out in favour of humanity, proper health care and education and against social injustice, violence against women, child abuse, and poverty.
Gizella says she has endured many obstacles in her life that has brought her to where she is now in her career in both the Legal and Fashion Industry. For Gizella, winning is always an honor but at the end of the day she is already blessed and content with her previous accomplishments. She believes that this is just the beginning for her journey and looks forward to the opportunities that allow her to experience new places, meet new people and set a positive example for others.
Along the way she is hoping that prince charming will find his way and join her in building their empires with one another.
Word Gizella says she lives by are: TALENT IS GOD GIVEN, BE HUMBLE. FAME IS MAN GIVEN, BE GRATEFUL. CONCEIT IS SELF GIVEN, BE CAREFUL.
Name: Gizella(English) Ghazaleh(Farsi)
Occupation: Licensed Paralegal (BA. HONS), Also a published model, magazine reporter, creative director, actor, makeup artist, and activist.
Things I'm passionate about: Faith, family, humanity, and justice.
My ideal first date would be: Anything interactive and NOT the Theaters.
People say that I am: Optimistic, very ambitious, happy, independent, and an intellectual.
My ideal partner is: A follower of Christ, family orientated, supportive, has or in the process of building his empire as I am too.
Dating deal breakers: Insecurity and arrogance.
I'm not bragging but I: Am already content with the positions I have obtained. Anything else that comes my way is a just additional blessings. My future is so bright I need shades by the grace of God it goodness cascades.
A talent that may surprise you: Silver Medal Solo Saxophonist at Walt Disney World
Three artists you'll find on my iPod: Kari Jobe, Newsboys, and LeCrae.
My dream vacation: My life is a VACATION and I'm loving every moment of it.
On weekends you'll find me: Downtown adventures enjoying the company of with friends and networks.
What I put on my burger: Lettuce, tomatoes, cheese, onions, pickles, mustard and extra mayonnaise.
I was most impressed on a date when he: …yet to be impressed…
In high school I was: Dedicated to the School Band as a lead saxophone player.
My guilty indulgence is: Nutella .
In my past life I was: Non-existent
In my next life I'll be: Experiencing everlasting life.
If my life were a genre of movie it would be: Action Comedy
The actor that should play my life story is: Salma Hayek
Favorite ice cream flavour: Mint Chocolate Chip
To relieve stress I: leave my worries in the hands of my HEAVENLY FATHER who always answers my prayers.
Favourite spot to hangout in Toronto: Has to be the Thompson Hotel rooftop patio. The city view is spectacular there!

If I played hooky: (Been there, done that… Perhaps I'll elaborate if you ask :P)
If I found a genie in a bottle my three wishes would be: Well I would prefer to ask God for those wishes, and if I did:
1) A protection over the thoughts of all his children.
2) Pour out of love in everyone's hearts.
3) A sense of contentment for my brothers and sisters, as that is the highest form of happiness.
Want to suggest or even be one of "Toronto's Most Eligible Bachelorettes"? Email [email protected] with your suggestion.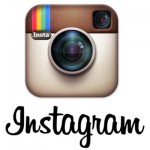 FOLLOW US ON INSTAGRAM TO SEE NEW BACHELORS AND BACHELORETTES WEEKLY! (eligiblezinesmosteligible)
Credits:
Clothing sponsor:

Hair & Makeup provided by: Sindhuja Senthilnathan / Fansi Make-up Culture
Photography by: Daniel Joseph/Eligible Magazine