Luxurious Living. To define Luxurious, Lux-u-ri-ous – Extremely comfortable, elegant, or enjoyable, esp. in a way that involves great expense: "the bedrooms have luxurious marble bathrooms". This month Eligible Magazine is featuring gift ideas and indulgent designs to bring out the Luxurious You at home.
Crack open that bottle of Dom Perignon and entertain in style with designer Karl Lagerfeld's super chic stemware collection for famed crystal brand, Orrefors.  With an insatiable curiosity, always in search of new creative experiences, this multifaceted artist has had an uncommonly rich career, during which he has developed a perfectly chiseled graphic identity. And now the clean lines and streamlined design of that universe grace this inimitable collection of glasses, bowls and vases. In transparent, black or milky white crystal, the series unites the strict lines and contemporary elegance of Karl Lagerfeld with the exacting quality and expertise that has characterized Orrefors for over a century.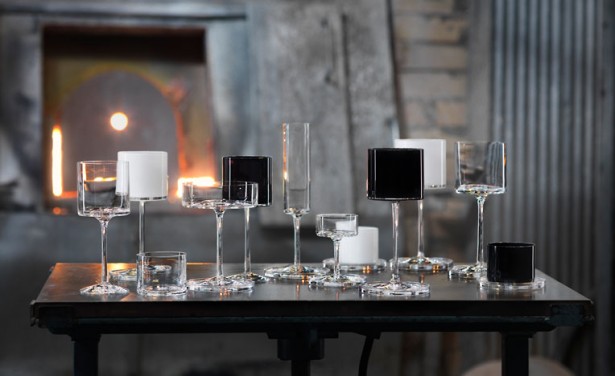 Designer Mario Trimarchi, created the "La Stanza dello Scirocco" table lamp for Italian design company Alessi. This modern lamp comes in two versions: one in 18/10 stainless steel and the other white (obtained by using an epoxy paint). They each produce different lighting effects, and therefore different atmospheres. The steel Lamp offers a warm light, with flickering shadows. The white one tends to shed light in a more even way, with a brighter light and sharper shadows. To further mark the difference between the two versions, "La Stanza dello Scirocco" is fitted with a transparent bulb that emits a direct, less diffused light, leaving the lamp screens to transform the final overall effect. The bulb-holder is inserted in a smaller casing, made of the same metal cards as the outer one. The Lamp base has non-slip rubber feet.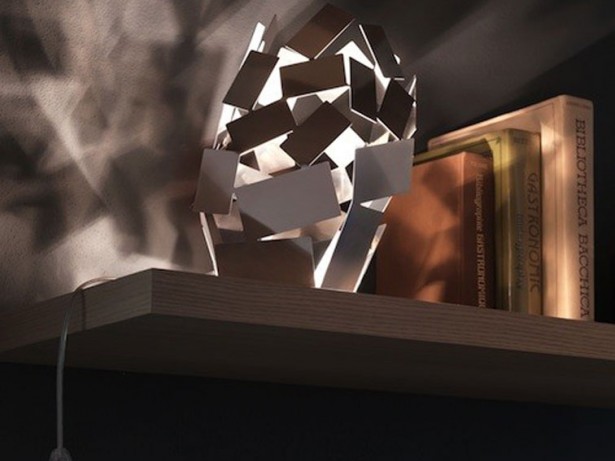 The famed Noguchi coffee table has been often duplicated, although none are like the original from Herman Miller. The design is the perfect balance—literally—between art and furniture. Sculptor Isamu Noguchi created his distinctive table by joining a curved, wood base with a freeform glass top. The ethereal result does not diminish the practical design—a sturdy and durable table. This marriage of sculptural form and everyday function has made the Noguchi table an understated and beautiful element in homes and offices since its introduction in 1948. When a piece of furniture is so distinctive and desired, copycats come out of the woodwork. To let you know that your table is authentic, the signature of Isamu Noguchi appears on the longest edge of the glass top and on a medallion to the underside of the base. Under the medallion, his initials are stamped into the base.
Known for its collaborations with the foremost talents in contemporary design, French company Ligne Roset presents the consumer with a lifestyle choice complementing its furniture collections with decorative accessories, lighting, rugs, textiles and occasional items.
The Roset Group is distinguished from other manufacturers by its tradition of close collaboration with both established and emerging designers. Matching its deeply-held belief in design with investment and technical innovation, it possesses the knowledge and ability to build and consolidate a worldwide distribution network.
For the very first time, Pierre Paulin's 1971 design for seating for the private apartments of Claude & Georges Pompidou at the Elysée Palace is being put into large-scale production. Pumpkin is characteristic of Paulin's revolutionary style, as initiated at the end of the 1950's, and as its name suggests is evocative of a giant pumpkin, welcoming the user with its protectively voluptuous – and voluptuously protective – shell. Resisting its appeal is an impossibility!