Gotstyle Menswear Bachelor: Stephen!
Dr. Stephen de Wit is on a one-man mission to ensure everyone – young, old, gay, straight, bi and trans – has a great sex life. Stephen brings a fresh perspective to this age-old taboo topic; turning it upside down and inside out, examining from every angle to help you have a better sex life. Stephen infuses fun and thought provoking questions that will disrupt your usual programming and leave you looking at sex in a new way. Stephen's passion is sharing his message of sexual empowerment with the world.  He is a speaker, writer, sexual communications coach and also works at Toronto's Hassle Free Clinic as a Sexual Health Counselor. Stephen is a Board Certified Sexologist through the American College of Sexologists, a member of the Sex Education and Information Council of Canada, The American Association of Sex Educators, Counselors and Therapists and a member of the National Speakers Association. He holds his Master of Public Health in Human Sexuality and Doctorate of Human Sexuality.
Name: Stephen
Occupation: Sexologist
Things I'm passionate about: Sex…. Yup I just said that.  More specifically working with  people who want to live a sexually empowered life.
My ideal first date would be:  Dancing.  Nothing better than letting loose on a dance floor.
People say that I am: A freedom seeker.  Intense, crazy and fun.
My ideal partner is: Open minded, intelligent, confident, entrepreneurial
Dating deal breakers: Manners are a big turn on for me.  Lack there of … deal breaker.
I'm not bragging but I: …… Ha!  Have to be careful here.  I have the best job in the world.
A talent that may surprise you: I once took a year off to teach myself disco dancing.  Then I competed in disco dancing competitions.
Three artists you'll find on my iPod: Usher, D'angelo, MJ
My dream vacation: Burning Man
On weekends you'll find me: Working
What I put on my burger: Nothing exciting
I was most impressed on a date when she: Talked all night
In high school I was: The class clown
My guilty indulgence is:  Yogurt covered peanuts.
In my past life I was: A tiger.
In my next life I'll be: A rabbit
If my life were a genre of movie it would be: Documentary.
The actor that should play my life story is: Jason Statham
Favourite ice cream flavour: I don't eat ice cream.
To relieve stress I: Workout or dance.
If I played hooky I'd: Take off and go to a movie.
If I found a genie in a bottle my three wishes would be: Happiness, health and wealth.
Want to suggest or even be one of "Toronto's Most Eligible Bachelors"? Email [email protected] with your suggestion.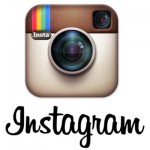 FOLLOW US ON INSTAGRAM TO SEE NEW BACHELORS AND BACHELORETTES WEEKLY! (torontosmosteligible)
Credits:
Photography by Yousuf Afridi
Clothing, styling and sponsorship provided by Gotstyle Menswear, Toronto.