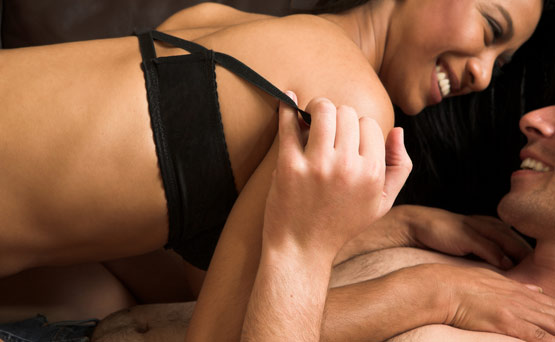 Many of my clients say they love riding atop their lovers, but they're often so self-conscious or intimidated that they avoid it altogether. Here are a few tips to help you embrace your inner cowgirl:
• Bounce up and down as you slide over his entire length from base to tip.
• Place your palms next to his shoulders and arch your back to curl your hips backward in a semi-circle. You should look like a cat stretching…only hotter.
• Sit all the way down and rock your hips from front to back at the greatest depth.
• Squat over him, play with your hair behind your head and alternate between 3 slow strokes and 6 quick ones to take you both over the edge.
• Lean backward in a kneeling position and pump on a slight diagonal.
• Get on all fours and whisper not so sweet nothings in his ear as you lower your hips over him.
• Blindfold him!
• Roll your hips in semi-circles popping your butt toward his toes and then up toward his head. Try this at different angles to alter the sensation.
• Curve your hips in a circular motion from side to side as you slither up and down.
• Turn your body around to face his feet and pop your butt backward and upward.
• Slide your legs between his and squeeze your thighs together as you slide up and down supporting yourself with straight arms on either side of his chest.
• Lean back slightly and wrap your thumb and index finger around the base of his penis for a tighter grip as you ride him.
• Forget about his needs entirely. Do whatever it takes to get yourself off as he enjoys the view.
• Lower your lips to suck on his nipple as you pump away.
• Put his hands on your hips and tell him to take what he wants.