Gotstyle Menswear Bachelor: Gustavo!
Moving to Canada from Guatemala at the age of 7 gave Gustavo an early appreciation for travel and culture. Travelling at every chance he gets, Gustavo is always seeking out the next adventures. From the streets of Israel to the beaches in Spain, nowhere is off limits. This love for culture has only pushed his career in dance and event management to new heights. Proud to say he is doing what he loves, Gustavo is the Founder and Artistic Director of Gusto Dance Co. based out of Toronto. Traveling the globe to perform amongst the world's best dancers, Gustavo and his team know how to put on a show. Mixing dance with event management, Gustavo is also CEO of Gusto Entertainment, which brings Toronto and Montreal a new wave of stylish and sophisticated events. Known for his dapper attire and swagger on the dance floor, what truly distinguishes Gustavo from the rest is his entourage of friends and family who are his backbone and constant lifeline. A true family man – Gustavo brings a new meaning to the word loyalty.
Name: Gustavo
Occupation: Event Coordinator
Things I'm passionate about: Dancing, traveling and music.
My ideal first date would be: Sailing a yacht down the Rivière Seine in Paris – Moët in one hand and my beautiful woman in the other.
People say that I am: Down-to-earth, outgoing and driven.
My ideal partner is: Intelligent, confident, sophisticated and grounded. She is someone who just wants to be with me for who I am.
Dating deal breakers: Selfish or negative attitude – someone who can't take my sarcasm. I need a woman who has a sense of humor!
I'm not bragging but I: Can dance!
A talent that may surprise you: Not only am I good on my feet, but I am really good with my hands.
Three artists you'll find on my iPod: Wow, tough one, as I love music. But most artists you will find on my playlist are Spanish artist.
My dream vacation: A secluded island off Italy. Disconnected from the world and idyllic.
On weekends you'll find me: Spending time with family and friends or hosting events across the city.
What I put on my burger: I'm very simple – lettuce, ketchup, cheese and bacon.
I was most impressed on a date when she: Was herself, held a conversation and had a good sense of humor. I'm always impressed when she can let her guard down and just be herself.
In high school I was: A Latin Rico Suave – and still am.
My guilty indulgence is: Traveling whenever possible, wherever possible.
In my past life I was: James Bond.
In my next life I'll be: James Bond.
If my life were a genre of movie it would be: Actually, it would be a Spanish novella – a classic Latin soap opera.
The actor that should play my life story is: Daniel Craig from James Bond or The Old Spice Man.
Favourite ice cream flavour: I know, BORING! But I'm a lover of vanilla –especially on a hot apple pie.
To relieve stress I: Dance, choreograph or head to the beach, just to hear the sound of the waves.
Want to suggest or even be one of "Toronto's Most Eligible Bachelors"? Email [email protected] with your suggestion.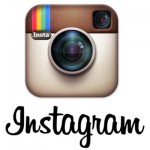 FOLLOW US ON INSTAGRAM TO SEE NEW BACHELORS AND BACHELORETTES WEEKLY! (torontosmosteligible)
Credits:
Photography by Yousuf Afridi
Clothing, styling and sponsorship provided by Gotstyle Menswear, Toronto.