Gotstyle Menswear Bachelor: Adam!
Adam is a Libra and is of British and Egyptian descent. He was born in Jeddah, Saudi Arabia, but primarily grew up in Ottawa and Denver before moving to Toronto. He has a passion for sports and has played hockey for 25 years, loves to snowboard and surf, as well as modeling and acting where he has landed some national campaigns. A natural entrepreneur, Adam is known for his keen ability to develop distinctive and innovative business strategies for diverse industries. He has partnered in a lifestyle and event digital marketing company and has helped produce many events around Toronto, including some of this years TIFF events. Adam is interested in woman that like to get out and be spontaneous, as well as a great sense of humour and confidence.
Name: Adam
Occupation: Entrepreneur
Things I'm passionate about: Hockey, Business, traveling the world
My ideal first date would be: Dinner and drinks, with a great conversation
People say that I am: Positive, fun and spontaneous
My ideal partner is: Fun, beautiful inside and out, caring
Dating deal breakers: Smoking
I'm not bragging but I: I can cook a mean mac 'n' cheese (no KD)
A talent that may surprise you: I can come up with a successful and innovative business strategy for any idea.
Three artists you'll find on my iPod: Calvin Harris, Drake, The Weekend
My dream vacation: Traveling across europe without a plan
On weekends you'll find me: On the beach or out on the town
What I put on my burger: Cheese, cheese, cheese, and maybe some lettuce, tomato, onion, and chipotle mayo
I was most impressed on a date when she: was so easy to talk to
In high school I was: a rebel without a cause
My guilty indulgence is: home made cookies
In my past life I was: an Egyptian King
In my next life I'll be: a Famous hockey player
If my life were a genre of movie it would be: Comedy/action
The actor that should play my life story is: Justin Timberlake
Favourite ice cream flavour: cookie dough
To relieve stress I: play hockey
If I played hooky I'd: be at the beach
If I found a genie in a bottle my three wishes would be: NHL hockey player, 1 billion in the bank, achieve world peace
Want to suggest or even be one of "Toronto's Most Eligible Bachelors"? Email

[email protected]

with your suggestion.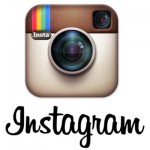 FOLLOW US ON INSTAGRAM TO SEE NEW BACHELORS AND BACHELORETTES WEEKLY! (torontosmosteligible)
Credits:
Photography by Yousuf Afridi
Clothing, styling and sponsorship provided by Gotstyle Menswear, Toronto.