Better Dating Ideas NYC offers weekly tips for the best places for a date in your city. Check out our weekly postings for unique and romantic dates in New York City.
 Visit "The Highline" This Weekend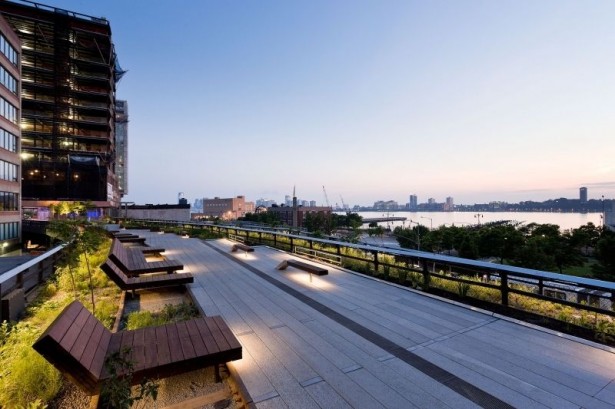 Although the High Line is now complete (except for a small spur to open in 2015), surrounding improvements continue, with new museums, condos, galleries, restaurants and urban development. Nearly five million visitors a year now enjoy the park, and the previously abandoned tracks have become a catalyst for creative park developments throughout the world!
Date: Open Daily from 10am-11pm.
http://www.forbes.com/sites/lealane/2014/10/02/new-york-citys-glorious-high-line-park-just-completed/
Known as one of NYC's more romantic spots, Danny Meyer's restaurants are renowned for impeccable service, and Gramercy Tavern is no different. Serving creative American fare, Gramercy Tavern is the perfect place for a perfect meal from start to finish. Reservations suggested, though the tavern area has reduced prices and a no-reservation policy.
Date: Sunday-Thursday: 12pm-11pm, Friday-Saturday: 12pm-12am
 http://gonyc.about.com/od/bestofnewyorkcity/tp/romanticrest.htm
Has your dating life been lacking that fun and spontaneity that you so desperately wish to get back again? Why not stop by at SPiN and enjoy the vibrant music and lively ambiance. This Friday, The Raytones will be stopping by this NYC lounge and performing. Doors open at 8pm and the show beings at 8:30, don't miss out!
 Date: October 10th 2014
 http://newyork.spingalactic.com/event.php?eventid=1794
We can always count on BOMB, which publishes conversations between artists across all mediums, to give us fantastic content, but it's outdone itself for the launch of issue 129. To mark the occasion, poet Claudia Rankine (whose new book, Citizen, is one of the best of the year), author Frederic Tuten, and musicians James Hoff and Eli Keszler will read, perform and revel with the rest of us.
 Date: Wednesday, October 15th 2014
 http://www.timeout.com/newyork/things-to-do/bomb-magazine-release-party