Better Dating Ideas Chicago offers weekly tips on the best places for a date in your city. Check out our weekly postings for the unique and romantic dates in Chicago.
The downtown destination is helmed by Rodelio Aglibot (the "Food Buddha") and focuses on bringing people together over communal eats. Lunch, dinner and drink menus are huge, and run the gamut of traditional Chinese-American staples to more exotic eats. Dim sum plates, salads, soups, chicken and duck, beef, seafood, pork, vegetables, noodles, fried rice, egg dishes and sides like steamed rice or bao buns abound. Hungry yet?
Date: November 27th 2014, 11am – 10pm
November 28th – 29th 2014, 11am – 12am
November 30th 2014, 10am – 9pm
http://cheekychicago.com/dare-to-share-at-yum-cha-dim-sum/
The Chicago Italian Film Festival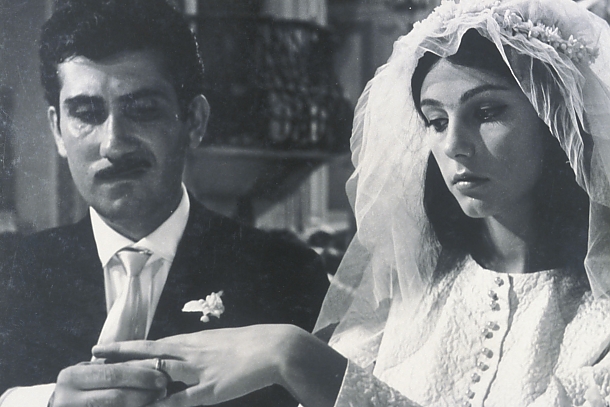 The first Chicago Italian Film Festival is coming November 21-27, giving Chicagoans an opportunity to see the best the Italian film industry has to offer. The theme of the inaugural festival is Italian Comedy: Then & Now, with a lineup that includes contemporary and classic Italian films.
Date: November 27th 2014
http://www.choosechicago.com/event/The-Chicago-Italian-Film-Festival/25589/
See the Chicago Symphony Orchestra practically any night of the week! Their 2014/15 schedule is packed with shows, mixing classic and more contemporary works by various composers
Date: All weekend; check site for times
http://www.choosechicago.com/event/Chicago-Symphony-Orchestra-201415-Season/23627/
The sign outside reads "Welcome to the Happy Village Bar: The Happiest Place in East Village." It's a bold claim for such a low-key spot, but the friendly and chatty clientele may just make you believe it. The long bar hosts a super-casual neighborhood crowd with a taste for beer and nostalgia. Inside, they sit among vintage posters, slot machines without jackpots and a wall-clock flanked by pictures of Robert and John F. Kennedy. A pair of ping pong tables room in back are available for play during regular business hours and attract amateurs and pong devotees alike. The back door opens onto a giant patio replete with arbors, picnic tables, gardens and a goldfish pond adorned with figurines.
Date:  November 27th-28th 2014, 4pm-2am
November 29th 2014, 12pm-3am
November 30th 2014, 12pm-2am
http://chicago.metromix.com/venues/mmxchi-happy-village-venue