TIFF 2018 is almost over, but our coverage is still going strong. We've already regaled you with the brilliance of A Star Is Born, and now here's a list of a few more films we loved at the 2018 Toronto International Film Festival!
Vox Lux, Dir. Brady Corbet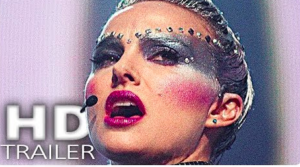 With all the buzz surrounding the remake of A Star As Born, you might have overlooked the other high-profile pop star movie competing at TIFF 2018, Vox Lux. Darker, weirder and more philosophical than A Star Is Born, Vox Lux follows the journey of Celeste, played by Natalie Portman, an American pop star whose career began in the wake of a traumatic event. The movie's elegiac soundtrack literally underscores the movie's thesis that pop idols have replaced religious idols in Modern Western Society. See it if you're in the market for something strange but enthralling!
Green Book, Dir. Peter Farrelly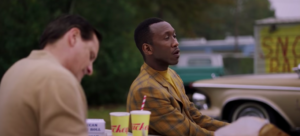 Green Book is based on the real-life friendship of famed Jamaican-American classical musician Don Shirley and his Italian-American driver, Viggo Mortensen. The pair form an unlikely bond during an 8-week tour of the Southern United States during the early 1960s, a time when official  racial segregation policies were still in place. Featuring a superb performance by Oscar winner Mahershala Ali, this film is educational, funny, melancholy, and ultimately heartwarming. It's the woke period piece cum buddy movie we've always wanted to watch.  See it if you're a human being with a working heart!
The Frontrunner, Dir. Jason Reitman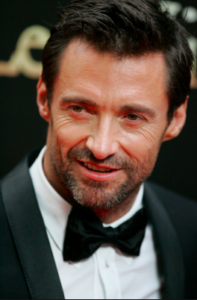 The Frontrunner is a movie about the OG Major American Political Sex Scandal, presidential hopeful Gary Hart's affair with Donna Rice. In 1988, Hart was the favourite to win the democratic nomination – and the presidency – until his campaign collapsed when news of his extra-curricular sex life hit newsstands. This film is thought-provoking, well-acted and well-written. It's like an Aaron Sorkin movie, but with less unbelievably punch dialogue. Hugh Jackman is now a favourite in the Best Actor race at this year's Oscars. Vera Farmiga also shines as the politician's long-suffering wife, Lee. See it if you're a political junkie who fancies a well-made movie!
If Beale Street Could Talk, Dir. Barry Jenkins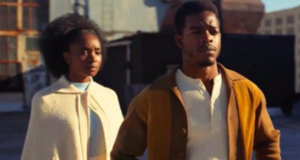 After Moonlight, his 2016 masterpiece, took the world by storm, we were all waiting with baited breath for Barry Jenkins' next movie. And he did not disappoint! Based on a classic novel by James Baldwin, Beale Street is a love story about a young black man who is wrongfully incarcerated in 1970s New York, and the fiercely loyal fiancé working tirelessly to free him. Beautifully shot with a gorgeous score, it's the compelling performances that make the film so indelibly memorable. Kiki Lane will break your heart as a young pregnant woman fighting to exonerate the love of her life, and Emmy award-winning actress Regina King gives one of her all-time great performances. See it if you are in the mood to see a beautiful, heartbreaking love story with a conscience!
Colette, Dir. Wash Westmoreland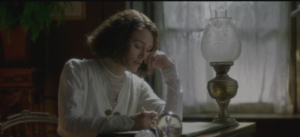 Better than your average bio pic, Colette captures the feminist essence of its titular character in both style and substance. The pitch perfect Keira Knightley was obviously born to play Colette. The film follows Colette in the early years of her career, when her first husband Willy insisted on taking credit for her hit novel Claudine. With stellar performances, hot queer sex, empowered feminist monologues, and a wardrobe that's less stodgy than your average costume drama, Colette is a lovely tribute to a feminist icon. See it if you're in the market for a woke period piece.
The Weekend, Dir. Stella Meghie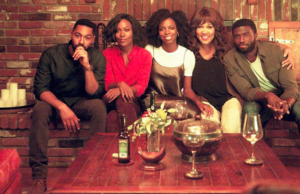 We love a good romantic comedy! And The Weekend is about as charming as they come. The Weekend tells the story of Zadie (Sasheer Zamata), an aspiring standup comic who's felt like "the supporting actress in a romantic comedy" for her entire life. Somewhat masochistic, Zadie decides to take her best friend/ex-boyfriend/the man she's still in love with, Bradford, on a weekend trip to her mother's bed and breakfast. Much to Zadie's chagrin, Bradford bring his new girlfriend Margo. But of course, these three hot twenty-somethings aren't the only guests at this countryside inn, resulting in some sexy love triangles. The leads all have considerable chemistry with each other, but the true star of the movie is Zamata's deadpan delivery. See The Weekend if you're in the mood for humour that's as satisfying as a dry white wine!