As the end-of-year approaches, and the leaves and snow begin falling, I can't think of a better place to be than inside, bundled in warm clothes, close to the fireplace or under heavy blankets with someone hot beside me. Nothing pairs better with autumn/winter petting than a glass of fortified wine.
Fortified wines are wines that have had a dose of grape brandy added prior to bottling. This addition of brandy fortifies, or strengthens, the wine's alcohol content by volume (abv). Depending on the producer and the legal requirements where a fortified wine is made, this strong wine can also have some sweetness – from almost dry to lusciously sweet.
Like red and white table wines, fortified wines are made in almost every major warm weather wine region in the world.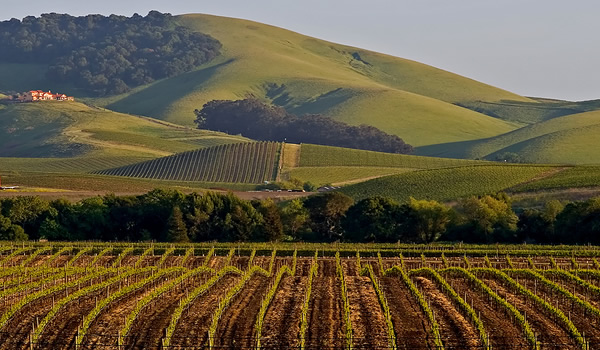 Grapes are grown, harvested, and processed for fermentation. How fortified wines differ from table wines is that grape brandy is added to the fermenting must (grapes and/or grape juice) to kill the yeast and stop the fermentation before all the sugars have been converted to alcohol.
The brandy has an additional effect on the fermenting must. The brandy helps to extract fruit flavors and aromas from the grape skins and juice. For wines that age with the brandy for extended periods of time, unique secondary aromas and flavors – oak, spice, earth – enhance the ethereal quality of the wine.
If you are thinking of pairing fortified wines with a meal, try using them during a dessert course. Think dark, red fortified wines – Marsala, Port, Madeira, and Banyuls – for recipes featuring chocolate and/or warming spices. For lighter cakes and tarts featuring fruits and spices, consider lighter colored fortified wines – Marsala and Liqueur Muscats.
BANYULS – from France – is my favorite 'fortified wine'. It is made from Grenache grapes and legally falls into the vin deux naturel category, but it is made the same way all fortified wines are made. It is my pleasure to include this incredible wine for you here.
PORT – from Portugal – is one of my favorite fortified wines. Port is readily available and features a heady, sexy, fruity style. It is a wine with a wide appeal. There are red ports and white ports.
MARSALA – from Sicily, Italy – is an incredible wine that has gotten a bad rap over the past few decades, because of a proliferation of inexpensive and poorly made Marsalas that have flooded the market. If you have a trustworthy wine shop, a good Marsala is well worth a try. Marsala comes in dry to sweet styles.
MADEIRA – from the island of Madeira, Portugal – is aged in very warm environments, making it virtually impervious to further ageing or oxidation and thus it can remain open indefinitely without fear of spoilage. Madeira comes in dry to sweet styles.
SHERRY – from Jerez, Spain – is the most intriguing category of fortified wines. The wine is most often aged under a natural film-forming yeast called flor, before the brandy is added. Sherry comes in ascending styles of sweetness – Fino, Palo Cortado, Olorosso, Cream, and Pedro Ximénez.
LIQUEUR MUSCAT– from Australia – is lusciously sweet and alcoholic. Grapes are grown and raisined on the vine, fermented, and fortified.
Barring any over-indulgent guest, you will probably have leftover sweets and plenty of fortified wine to pair with that new set of candles you set up in the bedroom. (Note: A dimmer switch can be used in lieu of candles.) Even if you aren't able to enjoy an entire bottle, 99% of fortified wines will remain intact until you're done hibernating – with or without your honey.