I have always been attracted to bright lights and big cities. So you can imagine the allure of the undecipherable characters of another language blinking at me from the thousands of neon signs crammed above Hong Kong's bustling streets. And true to its amalgamation of East meets West, Hong Kong promises all the culture of the East in a glamorous and exciting package influenced by the modern treasures of the West. Thus, no place in Asia is better to lead the glamorous life, even if it is just for a week's holiday.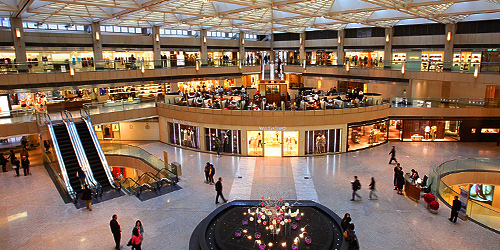 Hong Kong is famous for three things, shopping, nightlife, and food, which in my opinion, are the only three things in life that should matter. Being a shopping Mecca for those captivated by big brands or budget prices, Hong Kong caters to every travelling shopper. For the designer diva or dapper dude, the Elements shopping mall, on the Kowloon side, has you covered. Boasting numerous high-end fashion retailers such as Louis Vuitton, Celine, Chanel, and Balenciaga, just to name a few, Elements is the perfect place to shop in a luxurious setting and away from the humidity of Hong Kong's streets.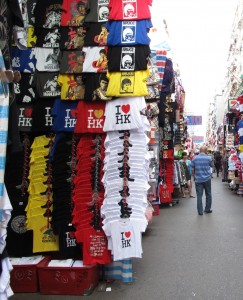 For the bargain hunter in everyone, the top five markets in Mongkok are a favorite. The Ladies (Night) Market is a great place to start, and don't be fooled by its title, it also caters to men and children! Our tip for making sure you get the best price on any item is to start bargaining at half the price of what the shopkeeper is asking. Make sure that you only raise your price to 75% at most and always walk away when you don't want to pay more. We have found that eight times out of ten, the vendor will chase after you and accept the price you have offered. Oh, and as an extra insider tip, buying more than two of an item at the same time will earn you an even bigger discount. So it's the perfect excuse to shop until you drop.
For the singles or couples desperately in need of a night out, South of Hollywood Road, or Soho, as it is affectionately known by locals, is the place to be. Catch the famous escalators from Central station up the steep hills of the Soho area and you will be granted with some of the best nightlife in Asia, with a new bar scene greeting you at each stop. Start your night at the top of the hills, and stagger your way down because after a few beers and artisan cocktails to fuel your fire, this downward stumble, attempted with a lot of new friends in tow, is the perfect way to absorb the frantic nature of this city. For the loved up couples or the romantics at heart, a sunset cocktail cruise through Victoria Harbor on one of the traditionally restored junk boats is the perfect way to start your evening. Settle back for a serene ride below the billowing blood red sails as the neon lights of Hong Kong's skylines slip by in a sensual dance is you sip on a glass of sparling. If rubbing shoulders with the social elite whose bank balances eclipse their astronomically high social statuses is your scene, than a sky-high priced cocktail or fine wine served up in the many five star hotel bars around the city is the perfect place for you. And no bar is higher in the world, or better for social ladder climbing for that matter, than the Ozone bar at the Ritz-Carlton Hong Kong. Known as the highest bar in the world, this is a great place to experience the high life in high places.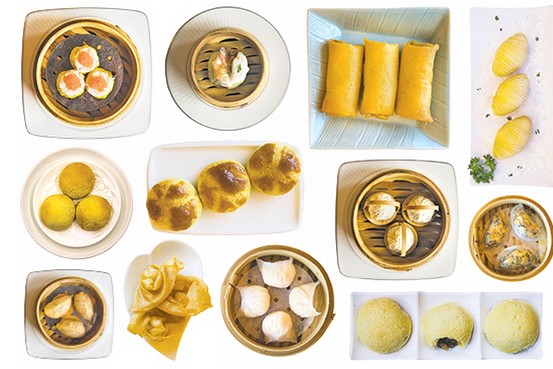 For the foodie in everyone, Hong Kong is the city to throw away your dieting days, and sacrifice that waistline for a week's worth of tantalizing tastes. Every single cuisine and budget is catered for in this city, and eating out is both a social and sensual affair. Familiarize yourself with the best this city has to offer by sampling Michelin-starred dim sum at the world famous Tim Ho Wan restaurant chain. This busy franchise has numerous outlets around Hong Kong, and its affordable prices, usually close to $20 per head, make it one of the cheapest Michelin-starred meals you will ever devour.
Hong Kong promises a great holiday experience no matter what your weakness is. Whether it is designer shoes, carefully crafted cocktails, or divine desserts, and no matter your budget, Hong Kong has something for every modern day traveller and should be the next top destination on your list!