Q: Hey, Ward.
White Jeans. Yay or nay?
Marc, Burbank.
A: Yay, a thousand times yay. I'm not sure where men got so scared of wearing white jeans, but every man who doesn't have a pair is missing out. White jeans are a great way to stand out during the summer and give those dark navy blue jeans a rest.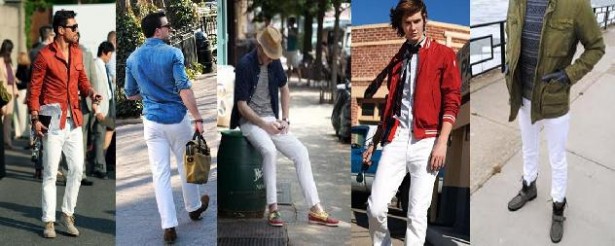 Paired with a lightweight, pastel sweater or polo shirt, and you're ready for those long walks on the beach I keep hearing are so nice. A pair of white jeans under a dark navy blazer will turn heads at the office and still have you looking like the professional businessman you are. Stop being afraid of white jeans. And stop being afraid to wear them all year round. There's no need to put them away after Labor Day. Just pair them with something very dark, like a grey sweater and black blazer, and you'll still look great when the leaves begin to fall.