Toronto's Most Eligible Bachelor: Randall!
Randall has been working his entire life with teenagers, inspiring them to live out their dreams. His vast array of geographical experience ranges from the southern parts of Africa to the northern parts of Canada. His desire is to see that the development of Teen Character has a solid Foundation. He has therefore dedicated his life to help teens take leadership over themselves and life.Through living in gang and drug infested areas, he has risen above the elements and wants to share some of the ways he has overcome it. You can find those keys in his latest book entitled : Teenership ~ Leadership for Teens.
Apart from inspiring teens across the country through his seminars , blogs & literature, he also has a love for media. Being involved in the South African Radio industry for four years as a radio presenter. He now hosts a lifestyle/magazine show that airs on Rogers TV, every Saturday. Randall's personal mantra of " Going To The Next Level" has been evident in his career and life, and he desires that for whomever he meets!
He loves doing talks around the city to youth and businesses alike. This has not only earned him respect among the community, but has allowed him to become a very well rounded individual who is described as spontaneously witty, enchanting and charismatic just to name a few.
Name: Randall
Occupation: Entrepreneur
Things I'm passionate about: Evolving as a being, media and expanding my social garden
My ideal first date would be: Long Stroll on the boardwalk, with ice cream of course.
People say that I am: Fun and silly
My ideal partner is: Self confident and optimistic
Dating deal breakers: Smoking
I'm not bragging but I: Am Toronto's most Eligible Bachelor lol
A talent that may surprise you: Produce and write songs from R&B to Jazz
Three artists you'll find on my iPod: Right now its George Benson, Calvin Harris and 2chainz
My dream vacation: Cape Town beaches
My favourite part of living in Toronto: You have the luxury of enjoying almost every nationality (food and people) in this beautiful city.
What I put on my burger: Bacon, mayo, lettuce
I was most impressed on a date when she: She was super polite to the waitress even when service wasn't on point. That's major
In high school I was: The comical relief
My guilty indulgence is: Ice Cream
In my past life I was: The President
In my next life I'll be: A full time surfer on the shores of Hawaii
If my life were a genre of movie it would be: Action/Comedy
The actor that would play my life story: Leonardo DiCaprio
Favourite Toronto Hot Spot: Buonanotte
Favourite ice cream flavour: Choc Chip
To relieve stress I: Jam on my Guitar/Keyz
If I played hooky I'd: I'd be in the recording studio
If I found a genie in a bottle my three wishes would be: Unlimited bluddy wishes (English emphasis!)
Want to suggest or even be featured as one of "Toronto's Most Eligible Bachelors"? Email [email protected] with your suggestion.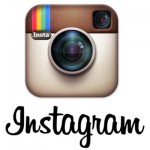 FOLLOW US ON INSTAGRAM TO SEE NEW BACHELORS AND BACHELORETTES AND BEHIND THE SCENES PHOTOS (eligiblezinesmosteligible)
Credits:
Photography by Daniel Joseph/Eligible Magazine
Clothing, styling and sponsorship provided by Gotstyle Menswear, Toronto.