Lying is a cooperating act!
It may be hard to believe it, but it takes two to lie. On one hand we have the liar, obviously! And on the other hand we have the receiver, otherwise known as the one who's being deceived.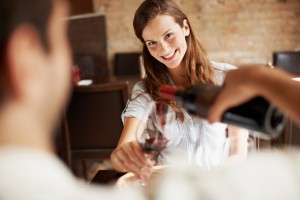 Some of these lies are harmless when the context is a loving and supportive one. For example, when you say to your date that you loved the shrimp dish, when in fact, you made a conscious effort to swallow each bite. If you haven't bragged about the dish, it is obvious that it may not be your favorite, yet the person in front of you still asks. On a subconscious level you both know the dish isn't right, yet you both choose to lie to one another and create a perfect moment.
A perfect moment…
The basis of lying when going out on dates is exactly this: to give the impression that we are perfect human beings, with little to no flaws in the pride department.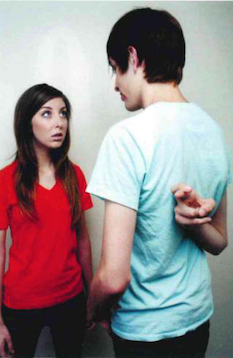 The truth is we all wish we were better: better lovers, better husbands, better dates, just better in everything we rightfully believe we lack. Lying is an attempt to bridge that gap and connect the reality of who we are with our fantasies of who we wish we were. On a daily, studies show that we are being lied to from 10 to 200 times and that strangers lie at least 3 times in the first ten minutes of meeting each other.
There has been one to many times when the truth has surfaced after a very long time, leaving us heartbroken and resentful for being such fools and believing in the other person when all along we felt that something was off.
In order to protect your heart and wellbeing from sorrow experiences, here are 3 ways to spot liars while out on a date.
1. Accomplishments and fluff: If your date engages on a rant about themselves, their lifetime accomplishments, their physical PRs, the amount of money they make, and how everyone around them bows before they walk, they are liars. This is a natural self-defense mechanism where the person feels insecure about themselves, and thus decides to create this authoritative figure in order to become more desirable and impressionable. Fluffing oneself up is a sign of weak character, and you have to decide whether that is a trait you are willing to nurture.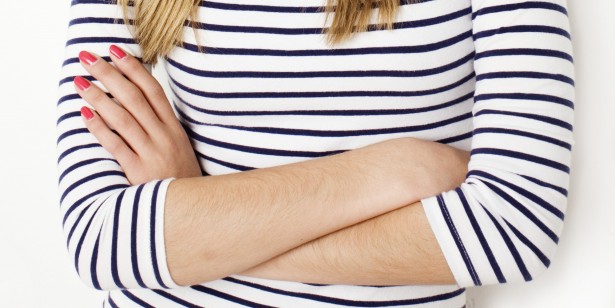 2. Body language: If your date becomes very still with their upper body and looks you in the eye a bit too long, they are lying. The reason behind it is liars are thought to be fidgety, so a good liar will try and overcome this myth by overdoing certain behaviors. Other signs of lying in body language are crossed arms, fluctuations in the tone of voice, gazing down, shoulder shrugs, empty stares and forced smiles. If you find your date changing their body language multiple times, they are doing so in order to mask their nervous reaction to overt lying.
3. Blaming and minimizing: If your date peppers the conversation with past relationships that have ended badly because of their partner's faults, they are lying. In addition, if they solely blame their ex-partner, even for something as bad as cheating, they are lying not only to you, but to themselves. It takes two to create action. In addition, it takes an extremely honest and strong person to accept that they may have had something to do with their partner's behavior at a certain point in time. People do not wake up in the morning thinking "I am going to cheat on my boyfriend today", but they get triggered to do so- it's the old school principle of action-reaction.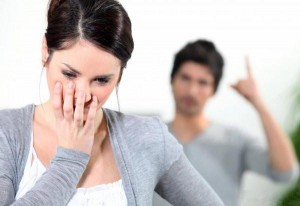 Now that you have three powerful lie detector tools in your dating toolbox, use them cautiously. You don't want to scare away your date by raising your eyebrow at every comment and remark they make. However, you do want to take your date with a grain of salt, and keep an open eye for fluff, body language, and condescending language.
After all, we are all liars.