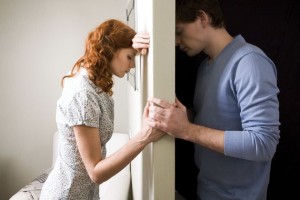 The unthinkable has happened.  The person you love most in the world has owned up to cheating on you.  After weeks of screaming, name calling, lies, exhaustion, honesty and tears, an unexplainable calm comes over the both of you. While the future is foggy, you do know that you want to make your relationship work and so does your partner.  What should you do? How do you learn to trust again, while every fibre of your being says to run yet your heart fights to persevere?
Knowing how to begin the healing process may feel overwhelming.
Take it slow with these steps.
Counselling
Find the right therapist.  While this step is a no-brainer, the task in itself can be daunting.  Which counsellor? How much will it cost?  What type of therapy will you both require?  Do you go as a couple or as an individual?  While you may want to choose the first name that comes up in your Google search take a step back.  Many companies have an Employee Assistance program, as part of their benefits.  Start there.  The people who you first speak with will guide you.  Their job is to place you with the right person to help you begin the healing process. They are unbiased.  Be wary of speaking to friends unless they can support you while remaining natural to the situation.  Yes, they may want you to run, but they also need to respect your decision on moving forward.
RELATED: How You Might Cause Your Lover To Cheat
Joint Therapy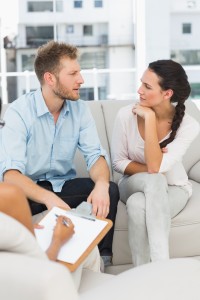 It's settled.  You both agree on a therapist.  Your first session of couples counselling is set.  After fifteen minutes of surface talk, you start to wonder if this is a complete waste of time.  You are not expressing how you feel.  All of the pain swirling and eating away at you is not subsiding. Meanwhile, your partner is saying all the right buzz phrases on how they want to move forward and get past this.  The therapist seems to incessantly nod their head in agreement or maybe to a song playing in their head. Who knows?  Either way you feel this is going nowhere.  So speak up.  This is your time and your dime.  Say what you need to say.  Interrupt the feathery prattle of your partner and share the pain, anger, hurt and betrayal that engulf you. If you do not decide to be real about your feelings then this will never work.  Your partner must end their bull and get to the realness of why they decided to cheat.  If not, there is little point in moving forward with the relationship.
It is time that you both confront all of the elephants in the miniscule room.  Open the box of unsaid thoughts and create a dialogue of truth, empathy and love.