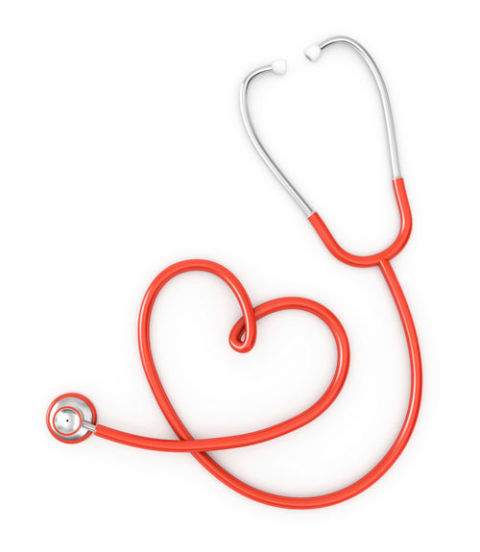 The heart plays a major role in the human body and should be cared for on a daily basis.  When your heart is strong and healthy it can take on the daily demands that are placed on the human body. The risk of illness and disease can be lowered as well as the ability to handle stress when your heart is in good health.
According to The Heart Foundation: Heart disease is the leading cause of death for people of most racial/ethnic groups in the United States, including African Americans, Hispanics, and Whites. For Asian Americans or Pacific Islanders and American Indians or Alaska Natives, heart disease is second only to cancer.  
With heart disease claiming more lives than cancer it is time to take a stand!  During National Heart Month jumpstart your heart health with the five tips below!
Exercise
One key way to keep your ticker in tip-top shape is through exercise. In order for your heart to remain strong, you have to exercise this muscle the same way you train the other muscles in your body. Not only will you be able to perform better during your workouts but you will also be able to take on everyday tasks with more ease.  Whether it's climbing stairs, carrying the groceries or playing with your children a strong heart is the foundation to a healthy lifestyle. Never think it's too late, no matter how out of shape you may be the heart has the wonderful capability of repairing itself, even if it's already damaged by heart disease. With the proper healing process and physical activities you can help reverse the damage.
(Note: Please consult your physician before partaking in any new fitness activity)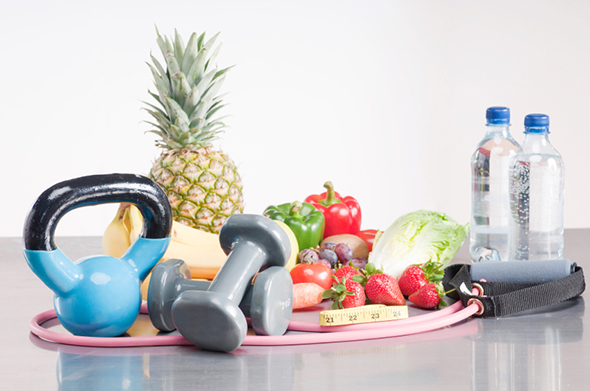 Lifestyle Changes
With simple lifestyle changes, you can start creating a heart healthy way of life. Taking the time to really examine your daily habits may help you realize what needs tweaking.  
If you have a stressful job, partner or friend you want to find ways to handle nerve-racking situations better.

Revamping your lifestyle includes the people you keep company with, try meditation to handle stressful situations.

Paying attention to how often you are trying to squeeze in physical activity is also an eye opener.  

Keep a resistance band at work and/or a pair of sneakers to incorporate a power walk or deskside fitness during the work day.
RELATED: 5 Ways To Reduce Stress
Nutrition
Creating an overall healthy lifestyle includes a healthy diet. This task may sound daunting at first but with a few regular healthy swaps overtime you can easily revamp an unhealthy diet! Consider the following:
Infuse potassium rich foods into your diet, this helps to balance out sodium levels.

Dark chocolate is allowed largely because of it's antioxidant and anticlotting properties.  Enjoy a square of this sweet treat (at least 70% dark chocolate) after dinner.

Read product labels! This will help you get a better realization on hidden culprits in most foods like sugar and salt.

Drink water and stay hydrated.

Lower your alcohol intake and switch to beverages with less calories. Alcohol can pack a punch especially cocktails created with sugary mixers!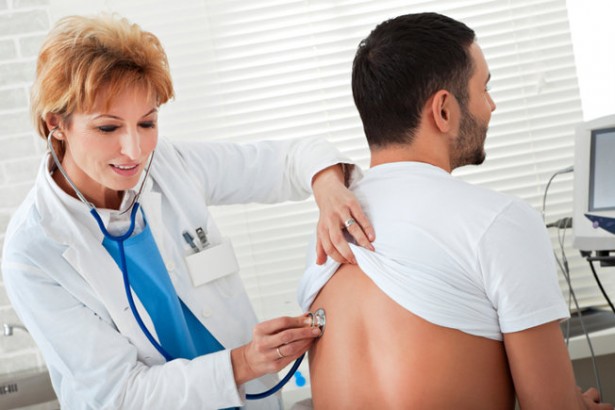 See Your Doctor Yearly
Make an appointment to see your doctor every year. When it comes to heart disease and many other illnesses, early detection is key! If something doesn't feel right, it probably isn't. The human body always sends signals when something is off; when you are in tune with your health this is easily detected. If you have discomfort in your chest, neck, jaw or arm this might be indicative of a heart condition.  If you are also experiencing shortness of breath, heart palpitations and lightheadedness make an appointment to see your doctor immediately!

Educate Yourself
Take control of your own health by self-educating yourself, power is knowledge after all.  Many hospitals offer resources and workshops that provide the community with the tools that are needed in order to maintain a healthy lifestyle. When available opt for free medical screenings, medical evaluations, and noninvasive diagnostic testing.  With more in-depth testing like advanced lipid tests, you can evaluate the blood fat substances that can lead to disease of the arteries due to plaque build up.