Last Thursday, June 2, The Power Plant Contemporary Art Gallery and presenting sponsor Max Mara celebrated Power Ball XVIII: Pleasure Principle, guiding guests through an immersive exploration of indulgent art installations, performances, cocktails and more. Guests surrendered to their pleasure's demands, taking in each alluring party atmosphere, integrating society and fashion in equal measure.
No one was disappointed.
Luxury Italian fashion house, Max Mara, created on-site brand installations with projections of its FW16 runway show. Guests were welcomed to the event with a stylistic visual installation of Max Mara's latest collection that represented the brand's craftsmanship and heritage at the main entrance. Javon Jones, a contemporary ballet dancer and winner of the inaugural Max Mara Young Visionary Award in partnership with the National Young Arts Foundation, performed and choreographed an original piece throughout the evening on a custom Max Mara stage evoking the essence of the FW16 collection.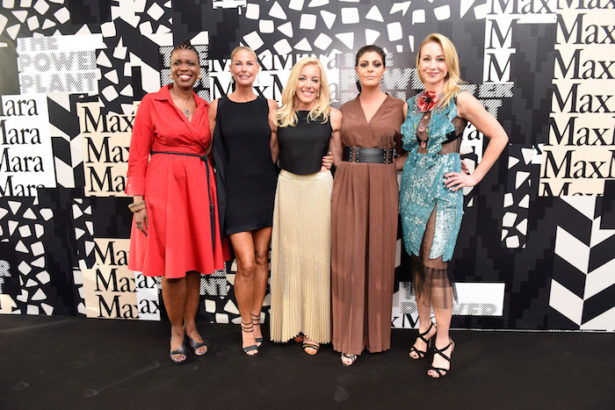 VIP ticket holders were treated to Henkell champagne alongside an exclusive site-specific performance by New York-based performance artist Ryan McNamara. Making use of the Harbourfront Centre Theatre space, 25 performers wove their bodies, props and neon ropes throughout the space.
Opium Den was Karen Tam's response to stereotypical portrayals of Chinese in the West. Consisting of hanging bronze lanterns, wooden cut-out screens and furniture raised questions about exoticism blending a mix of authentic, borrowed and replicated Chinatown décor.
Canadian interdisciplinary artist Jordan Söderberg Mills played with perception, creating a saturated environment of light, colour, form and pattern through each installation. Anaglyph, a series of sculptural works, bent light into cascading iterations of colour to generate 3D reflections; while Tristimulus + Light, used light to create volume and dimension, distorting the mechanics of vision.
Lorna Mills showcased Ungentrified, inspired by the eccentricity of the internet and offering a glimpse of the Internet's underbelly; and Laura Kikauka's performance So You Think You Can Can Can!?!, featured Toronto's Diamond Dancers team kicking up a storm in The Power Plant's Clerestory.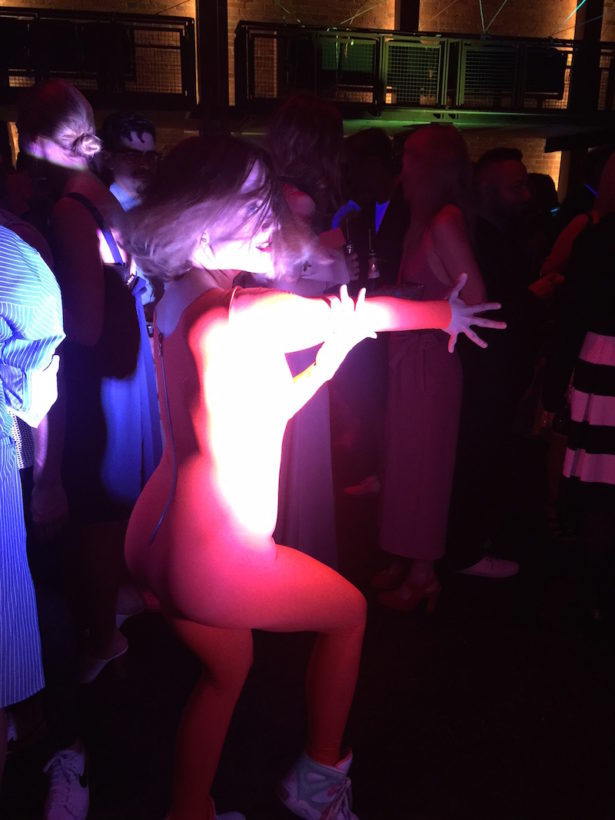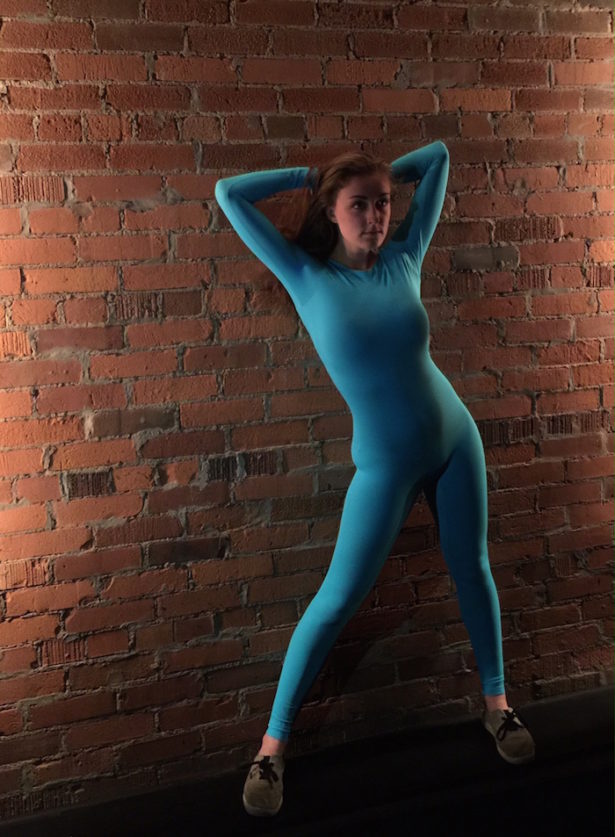 Inflatable Culture, composed entirely of beach paraphernalia, brought guests back to their childhood as a nod to play, leisure and relaxation. Architects Coryn Kempster and Julia Jamrozik's work explored hoarding tendencies characteristic of society's disposable culture of abundance.
Parts & Labour Catering provided tempting tastes like fried dumplings and chocolate s'mores, with each bite inspired by the surrounding artwork, while Squish Candies offered an array of self-serve sweets.
Modernist cocktails by BarChef, such as the Sailor's Mojito, Essence of Fall and Night Blossom misted throughout the room using dry ice. More delicious concoctions included Caesars by Walter Caesar; beet-gin drinks from the Toronto Distillery Company; and a custom creation by Patron Tequila, while Jack Daniels maintained its party presence.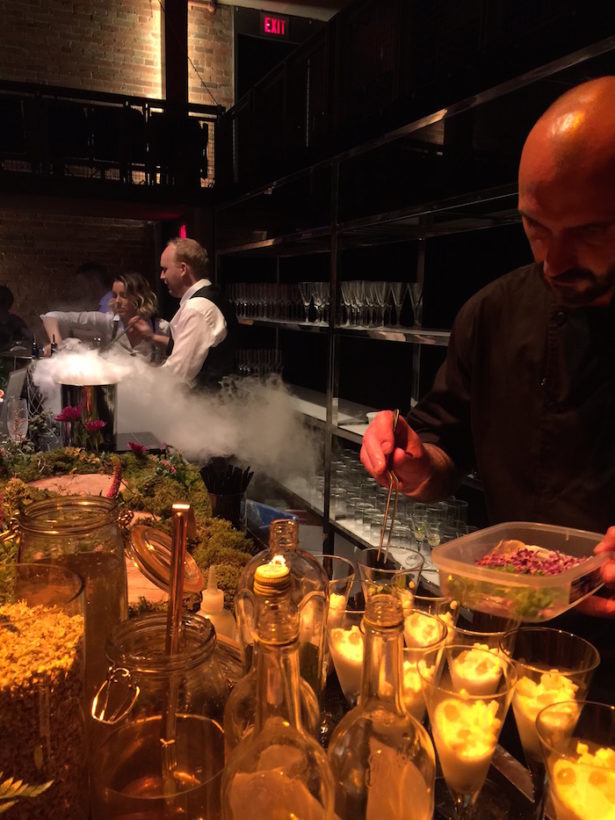 Music by house legend Mark Farina and two of Toronto's most talked about DJs Teo Nio and CRSB had guests on the dance floor late into the night.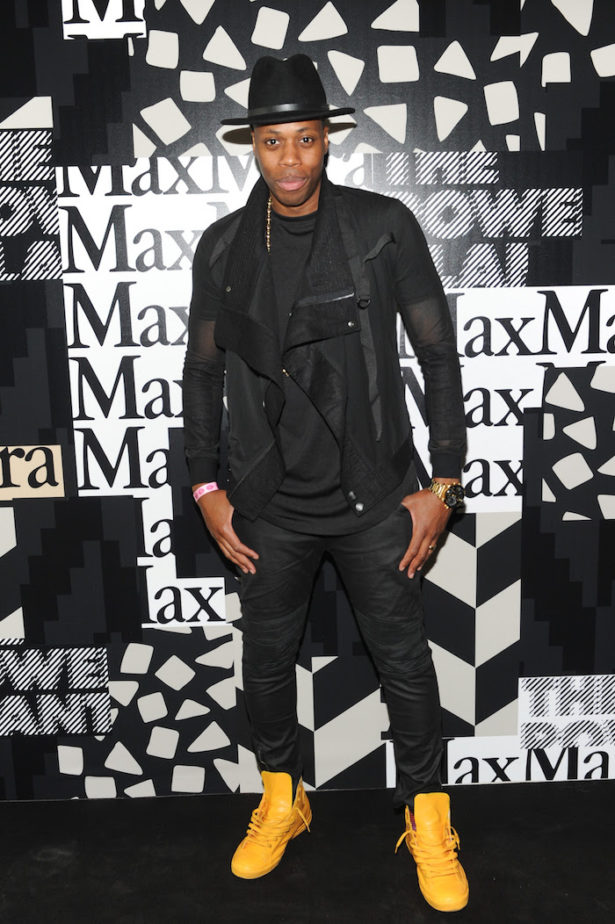 Imaginatively dressed guests like Kardinal Offishall and Sarah Gadon engaged in unique activations throughout the night, such as an interactive reading nook and display of Toronto Life magazines. Adorned with all-natural lipsticks from Bite Beauty, the iconic lips motif created by Monnet Design continued at the Texture photobooth and in Westbury National Show Systems' live projections of guests' lips. FLARE's senior editor of culture, Briony Smith, conducted live on-camera interviews as part of the magazine's talk show series, soon to be published on Flare.com.