Gotstyle Menswear Bachelor: Matthew
Matthew grew up in the small tourist town of Collingwood, Ontario.  After graduating high school he moved to Toronto where he fell in love with the big city and its ever-changing pace and vibe. His strong love for house music eventually led him to Djing in clubs. Matthew's taste in music has been a journey, evolving form a hard hitting club sound to a slower, sexy, deep sound. His style of music and appreciation for the fashion and art industry has made for a perfect fit outside of the clubs in a corporate fashion environment. Matthew's interested in a woman with a sense of humour, confidence and with a big heart.
Matthew's personal website and music samples can be found at www.mattbryce.ca
 Name: Matthew
Occupation: DJ, Commercial Pilot Student
Things I'm passionate about: Physical fitness, eating well, staying healthy over all.
My ideal first date would be: Something really exciting to start it off. Maybe sky diving followed by a really nice dinner with a bottle of wine.
People say that I am: Very strait forward, funny, reliable.
My ideal partner is: A woman who lights up the room by how she carries her self. I love a confident woman with a lot of class and a great sense of humour. Someone beautiful, and smart who knows what she wants and strives for it.
Dating deal breakers: Someone who is just not out going and comes with a very dry personality,
A talent that may surprise you: I can fly planes
Three artists you'll find on my iPod: To just say three would not give a big enough picture of the variety of music that I enjoy. I love all types of House, Jazz, Rock, Rap, Classical, and so on. But if I had to pick a few that I would say haven't made a song I don't like it would be Kings Of Leon, Jack Johnson, Coldplay
My dream vacation: Traveling the world for a full year would be amazing.
On weekends you'll find me: DJing, getting together with friends, going out for drinks.
What I put on my burger: Everything except relish.
I was most impressed on a date when she: Nothing specific really comes to mind…every date is good if it leads to a few more. I tend to not waste my time if I am not fully interested.
In high school I was: A very social guy. I had a lot of friends and played a lot of sports.
My guilty indulgence is: Eating out, I eat at restaurants a lot!
If my life were a genre of movie it would be: A comedy. I always seem to be laughing and smiling. It helps to have hilarious friends.
The actor that should play my life story is: Definitely not Tom Cruise
Favourite ice cream flavour: Mint Chocolate Chip
To relieve stress I: Lift Weights. I also find riding my motorcycle very relaxing.
If I played hooky I'd: Probably ask myself why I'm playing hooky in the first place and then change something.
If I found a genie in a bottle my three wishes would be: I would wish for wealth, happiness, and good health for all my friends, loved ones and myself.
Want to suggest or even be one of "Toronto's Most Eligible Bachelors"? Email [email protected] with your suggestion.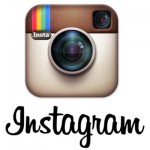 FOLLOW US ON INSTAGRAM TO SEE NEW BACHELORS AND BACHELORETTES WEEKLY! (torontosmosteligible)
Credits:
Photography by Yousuf Afridi
Clothing, styling and sponsorship provided by Gotstyle Menswear, Toronto.