Fantasy Suite episodes wouldn't be complete without fans yelling "No, don't do it!" at their screens at least once. ABC decided to get a head start this week when Jojo promptly sent fan-favourite Luke packing right after he professed love. With the added bonus of saving on Uber limo fees, the airplane hangar setting just happened to provide a convenient getaway for the broken, confused cowboy contestant. #BachelorLuke. Crying like she had just ripped out a part of her own soul and was ready to craft a rose Horcrux, Jojo was inconsolable–until she wasn't. Because..Thailand. Three back to back "sleepovers" featuring two hot men. And I do mean two, because until my dying day (until the end of the s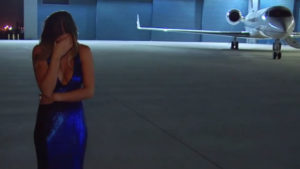 ummer, let's be real) Jordan will remain to me The Frat Boy Who Lived through seven rose ceremonies for no reason whatsoever.
After flying to Thailand, Fantasy Suite date #1 went to Robby. Gotta love a beta who feels confident rolling up in a tiny motorcycle sidecar. Naturally, seeing his sometimes-girlfriend launched Robby into yet another long spiel about how in love he is with Jojo. We get it. She's your moon and stars and Khaleesi. Moving on after a Thai massage–AKA the colonial dream–Robby still had to contend with the ghost of girlfriend past. Don't worry though, because a look through Robby's jean pockets unearthed a secret, long-hidden note from his father! *Cue dramatic soap opera music.* The man clearly poured his heart onto the page as he assured his son that he could tell Jojo he loves her. Okay…so dad breaks the 'reality' spell and the ex vanishes? Whatever Jojo really thought about all this, Robby still landed a night in the Fantasy Suite. The next morning, Jojo was the Queen of Casual and skipped off to go be with Jordan while Robby basked in all his feelings.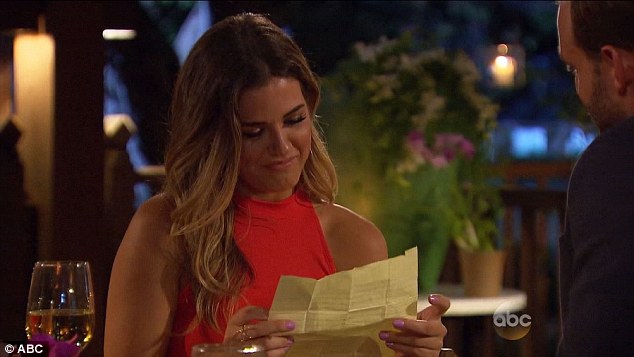 Jordan upped Robby's pimped out sidecar ride by arriving via boat. The pair hiked to a hidden temple and basically acted like teens whose parents made them go to church when they just really wanted to be making out. Jordan instead took the time to talk about meeting Jojo's family while (I can only assume) mentally tiptoeing around the subject of her brothers, who infamously ripped into poor Ben during the hometown date. With low odds of forming an insta-bromance with this lovely pair, Jordan went all out and described some hardcore *eye contact* he anticipated having with Jojo's father. Okay, so maybe it didn't sound that intense, but after the jean pocket incident, I was ready to boycott the word "father" for the rest of the season. Enough about the potential in-laws, people. Luckily, Jojo chose to remind everyone that Fantasy Suite night was her Bang-iversary with Ben. #neverforget. This unasked for flashback was set beautifully against the backdrop of the suite as Jordan and Jojo said goodbye to the cameras. The next morning, Jojo knew that she was in love with two guys. PleasenotJordan pleasenotJordan…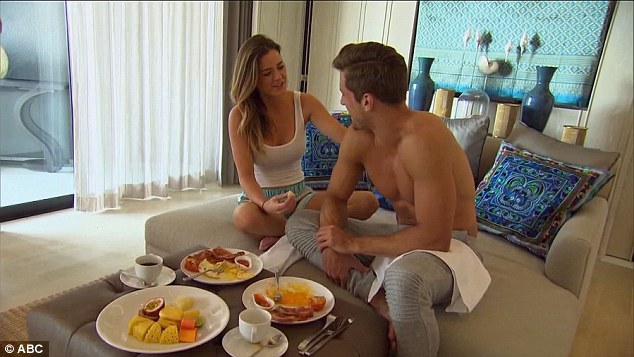 Final date Chase was ecstatic as he pulled copycat with Jordan's boat move. While the pair unsuccessfully tried to get in with a seriously aloof monkey, the miscommunication between species was eerily mirrored in conversation between bachelor and bachelorette. Later that night, Jojo got a surprise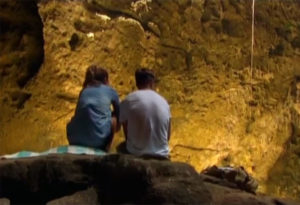 visit from Robby before dinner where he said he loved her. You trekked all the way to say that, Captain Obvious? But then again, I keep forgetting that the show exists in some weird alternate universe without texting or Pokemon Go dates as the foundation for a strong, healthy relationship. So props to Robby for rocking it old-school and crashing his girlfriend's date in person, rather than sending her *sad face*emojis all night. Later at dinner, Chase got up close and personal with his feelings and confessed love. Just as the Fantasy Suite looked like a go, Jojo shut it down and sent Chase home.
While she claimed that she just wanted to be fair to him, Chase felt "skewered" and more than a little bitter that Jojo apparently never gave their relationship a chance. But in case Jojo *really* likes surprise visits, Chase soon came crawling back before the rose ceremony to apologize and inform the Bachelorette that he wasn't angry anymore. A previously poised Jojo looked rattled as she turned to the remaining men. To no one's shock, everyone got their rose to set up for next week's finale showdown. Who will be the one to snag the last blooming rose, Robby or Jordan? Tune in next week to find out, Bachelorette Babes!