Amidst the chaos of keeping up with a city-life, there are times when we mentally and emotionally tire and wander to the 'memory box' set far off back in the corner of our head. Usually, we are lead to those memories that had brought us indescribable joy and are still a source of reference to happiness during duller days. Today, was a dull day and I too wandered to my 'memory box' where two bright faces radiating innocence and love flashed before my eyes; the highlight of my travel memoirs of Pakistan.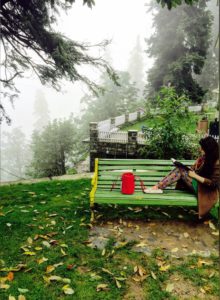 In the year 2013, I had visited Pakistan after 8 years and the very first instinct my family and I had was to visit the Northern areas of Pakistan. It was during my visit to the hill-station of Nathiagali when I had first come across Hammad, a little boy who sold dry fruits. Hammad and his family lived in a humble home tucked into the mountains and were neighbors to my family and I where we were vacationing in our urbanized resort. Hammad had instantly caught my eye when I first saw him, it was odd for me to see a little boy who should have been in school was instead earning a living for himself. As I struck up a conversation with the little boy he quite proudly told me that during the day he would go to his small-town school and after school, he would earn a living for his family. In that instant, Hammad, a little boy who was 10 years younger to me, taught me the lesson of hard work and determination when it came to making something of yourself.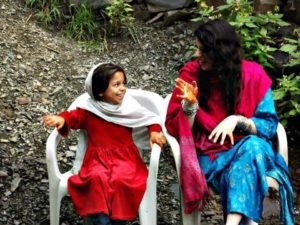 Hammad must've had something to tell at home that evening about the family visiting his hometown, because the next day his younger sister, Shahista, inquisitively visited the resort with her older brother. Instantly, my family and I fell in love with this brother and sister pair, they were like any other children; their eyes twinkled at newly discovered things, they attached themselves to anyone who showed the slightest form of love and they too had dreams of their own. The two little children had invited us into their home, the warmth and love I received in their humble home left me with goosebumps, "Could people in this time and day really love unconditionally like that!?" I've experienced being invited into ultimately luxurious houses of 'big' people, yet this was the home where I learned the true essence of what hospitality is.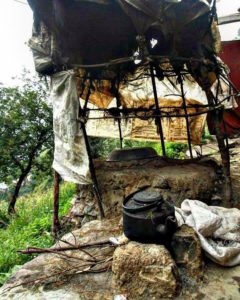 Hammad and Shahista excitedly tugged my family and I down the lane of our resort to their home where their family of 7 members lived under the same roof. We were welcomed with warms hugs and smiling faces as their aged mother brewed the yummiest and utterly unforgettable tea on their battered stove. It astounded me how the hearts of those who had even less than a basic lifestyle were blessed by the Almighty with the gift of sharing. Hammad and Shahista's family were the ultimate example to those of us who are blessed with plenty yet forget to share it with the needy. Saying goodbye to Hammad and Shahista was the hardest thing to do at the end of my vacation. After all, which red-blooded human can see tears of farewell in the eyes of innocents? Truth be told, from the summer of 2013, till today; Hammad and Shahista's warm hugs, loving gaze never left my heart.
Fast forward to summer 2015; as I returned to Pakistan, Lahore to intern at Pakistan's prestigious news organization Dawn News, I had made up my mind that before work started I needed a detoxing and well deserved get-away to the mountains. From the moment I reached Pakistan's capital city Islamabad via Daewoo Express (standing ovation to Pakistan's tourism bus service!) from Lahore, I couldn't stop thinking about the two children who I had met two years ago. From Islamabad, as my family and I drove uphill to the Northern areas of Pakistan towards Nathiagali, our eyes continuously searched for the two children we saw during our last visit to the hill stations. It was at the spur of a moment that my mother thought that why not visit the same resort we had visited two years back and search for the brother-sister pair! Off we went to the highest mountainous point of Nathiagali to our old resort in hope to find Hammad and Shahista.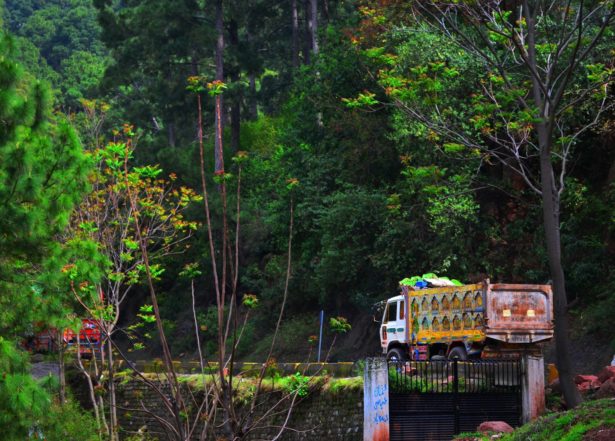 It seemed that where the lives of urbanites evolve rapidly, the lives of simpletons from the mountains remains stagnant. After spotting Hammad and Shahista's older brother Rooh-Allah at the exact same waterfall where he sold snacks two years back; my family and I were excitedly guided by the elder brother to his siblings at the very same spot where my family and I had bid farewell to them. Not a moment had passed as we approached Hammad and Shahista near their waterfall spot, that the two instantly recognized us and ran our way. The joyful tears in their eyes, their affectionate clutching embraces made me realize the true meaning of being loved. It had been exactly two years since I had seen the children, there had been no contact with them whatsoever nor had these children gained anything from me. Yet despite that, Hammad and Shahista were joyous to merely see my family and I. The love of a child is truly unconditional, and neither time, the difference of social class or the missing presence of one can devour that love.
"The love of a child is truly unconditional, and neither time, the difference of social class or the absence of one can devour that love." -Hira Hyder