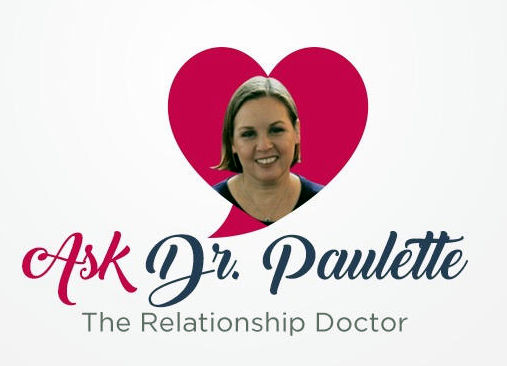 Dear Dr. Paulette,
I'm a career woman who loves her job and I'd love to find a man who is not intimidated by this and would support my work goals and help out with our future kids and housework.  Dating is hard enough…is this too much to ask?  And, if not, how do I go about finding him?
Thanks,
Boss Girl
Dear Boss Girl,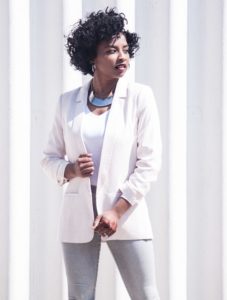 This is a great question and you're a girl after my own heart.  I have a lot of clients who feel this way.  The good news is that things are changing.  Your question comes just before Women's Day (March 8th) where internationally we honor the power of women in the world.  Today in the younger sector, single women are making 8 percent more than their male peers.  Most young women report envisioning themselves having an executive position and making a great salary.  Many also want love and families but aren't sure how to go about it, while creating a balanced partnership and life.  There are now more women getting BA's and graduate degrees than men so oftentimes career women are also looking for mates later in life.
RELATED: 10 Dating Obstacles
Many popular experts offer advice saying that career women should hide their accomplishments, let the man shine for a few months and follow his lead with most things.  I have not felt that way.  Why should women be leaders at work and then pretend to be someone they're not when dating or in their relationships?  Why can't both people shine and support one another? Many different traditional reasons are offered by those experts.  Some say that men like to be the hunter so women should act feminine and passive in order to be attractive.
I believe that you should just be yourself because that is the litmus test for finding a life-mate who can accept you as you really are and who will fit into your life vision.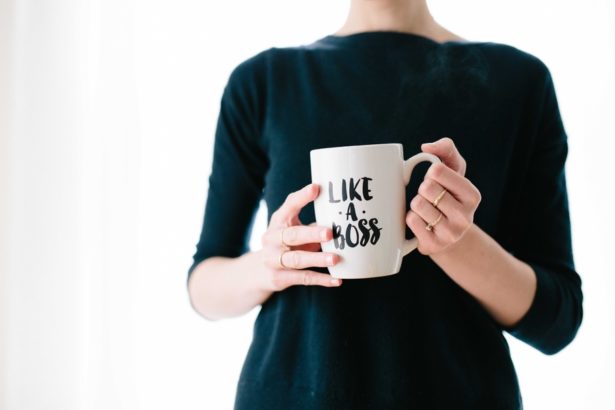 As to what this will look like, only you can decide.  The good news is that you have a wider range of choices today.  Whereas in the past women married for status, financial and political reasons and familial alliances, today most people marry for love.  Even up to 5 years ago, most successful women wanted to marry a man who was even more successful and educated than them and he was often older as well.  Men, in contrast, married women who were younger and less educated, or sometimes they'd marry a successful woman who was their age.  Today, it's trending that many celebrity women marry men who are 5-10 years younger.  Many women feel that if they love their jobs and are successful, it's more helpful to find a mate who complements her dreams and can help with kids, housework, and who supports her emotionally and promotes her career goals.  Others form a power couple and marry equally ambitious men.  They mutually support one another and get outside support with the domestic chores and kids.  What kind of dynamic and person you choose is up to you but at least any stigma around unconventional matches is much less today.
My suggestion is to go to professional singles events and to try dating apps but to be yourself.  And, if you see someone you're interested in, either online or in your daily life, ask him out.  Don't pretend to be a stewardess if you're a lawyer (like Miranda did while speed dating in Sex and the City).  The right guy will admire you and will support your life mission and goals.  And if you feel that you could date someone who makes less money than you (as men have often done with women) than don't let outer opinions or judgments deter you.  Create a beautiful shared vision with your new partner that will make you both happy in your lifestyle, family, and careers.  By doing so successfully you are paving the way for others to do the same.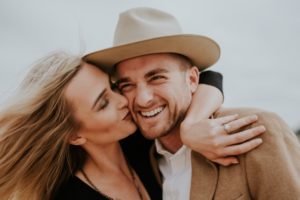 If you want to see if you two have compatible visions domestically and with shared parenting then discuss it early on!  Talk about your parenting vision and involvement.  Would he take off time for sickness, vacation, and childcare?  Would he budget for extra help?  Will he travel less for work?  You may want to consider living together before engagement to practice dividing household chores and put any necessary supports in place for things to run smoothly.  
This will give you both a test run in being equal partners before you marry and have children.
I hope this helps.  I've included a video here with more tips.  If you want even more details and case examples of successful career women who formed balanced partnerships, read my book, 'When Mars Women Date: How Successful Career Women Can Love Themselves into the Lives of their Dreams.'
My Best in Love, Paulette