It's important to throw a little spice into your relationship now and then. You can do this by sending your partner a cute text or note, doing something nice for them, or taking them on a date they'll never forget. Show your special someone that you enjoy spending time with them, or get to know a new love interest a little bit better with these three sweet date options for an awesome Toronto August!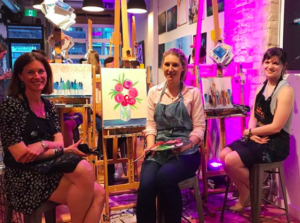 After a wild Friday and Saturday of going out – or watching Netflix – with your boo, have a relaxing Sunday accompanied by some danishes, paintbrushes, and most importantly your date. Check out the Brunch & Paint Party at Paint Cabin in Toronto. Classes will be held from 1-4pm on Sunday August 26th, and September 16th.
You can bring your own image or choose from their catalogue, and instructors will help you bring your ideas to life. Every painting is unique, and every painting is 100 per cent you! Plus you can eat and drink while you create. Some of the goodies include danishes, pastries, fruit, croissants and more. Is your stomach also growling?
Tickets cost $49.85 per person. Get them now before seats fill up!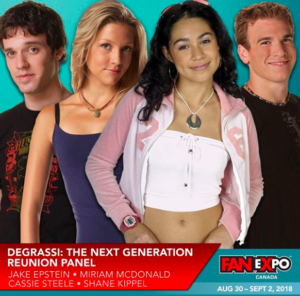 Does your girl or guy like comics? Video games? TV shows? Surprise them with a trip to Fan Expo, happening from August 30th to September 2nd at the Metro Toronto Convention Centre (222 Bremner Blvd).   
There will be dozens of sweet attractions like themed escape rooms (book ahead for a spot!), exclusive collectible items, Start wars events, the Back To The Future cast, a Jurassic Park Jeep, and much, much more! You and your date can take it up a notch and dress up as a super duo, or go as your super selves.
Day passes cost $25-$60 depending on the day, with options of weekend and VIP packages. You can buy online or at the box office before entering.
RELATED: Dealing With Breakup Confusion 
Soak in some Vitamin D and beautiful art at the Bloorcourt Festival, taking place Saturday, August 25th from 12–10pm. This festival features artists of all types including musicians, painters, and craftspeople. There will be art displays and live music to keep your eyes and ears busy. See if you and your date have the same taste in music, and if not, you should probably look elsewhere….ha, only joking!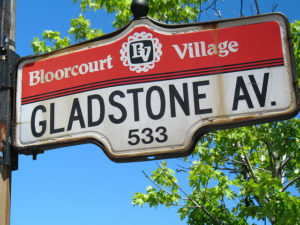 Grab a bite to eat and a drink from one of the many restaurants on the street, most of which also offer patio seating, so you can eat and listen at the same time. Go down to Bloor Street West and enjoy the festival! No tickets required.
https://www.instagram.com/p/BmuUUNinL2U/?hl=en&taken-by=bloorcourt