If I had a dollar for every time I asked that, I'd probably have a roundtrip flight to Thailand by now, or at least Tallahassee.
Language barriers can be a major deterrent for people who are thinking about traveling internationally. Between your, "Je ne sais pas and no comprendo, amigo," that tower of Babel can seem pretty steep. Let's face it, at times, travel has left all of us feeling lost, stupid, and hungry. How do you you ask for gluten-free food in Turkish? How do you find the local train station in Athens? Just the thought of such stressful situations can cause nightmares!
However, there is hope! Learning even a little bit of a local language can make you the intrepid traveller you always hoped to be. The process of learning the regional tongue also helps you to connect to the locals themselves. Learning the language helps you make that tricky transition from tourist to sophisticated world traveller.  These three simple language study tips will have you going from "quais? to" o la la! " in no time…
RELATED: Travel To Paris, One Of The World's Most Romantic Destinations
Download A Language Learning App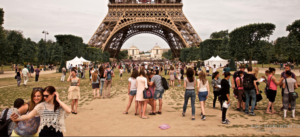 There are a number of different language apps to help you learn the basics, or even master a new language. I was recently introduced to a language learning app called Babbel. Babbel is a paid language learning subscription service that allows users to take language courses via the app or desktop. Babbel currently offer instruction in 14 languages, including Spanish, German, French and Russian. It is one of the most interactive and comprehensive language apps I've ever used. You can even download lessons offline, so no need to worry about getting access to Wifi when you're wandering the streets of Prague or Positano. Babbel covers the basics, but they also offer a handy tourism section, where you can download the phrases that will be most useful for navigating your trip.
Learn Some Basic Phrases Before You Go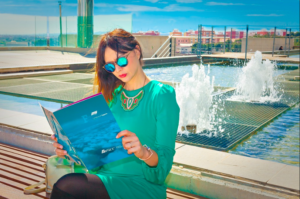 Not all of us have the time to become fluent in a whole new language, but we can learn a few basic phrases like, "Can you help me?" Other useful sentences include "Where is the nearest hospital? " or the all-important "More beer please." My last escapade led me stressing and crunching for time to catch a bus from Berlin to Dresden. I did however manage to download some offline phrases from Babbel that saved me from saying scheisse one too many times. Your please and thank you's will also go very far with the local as manners are never out of style.
Go To A local Meet Up Event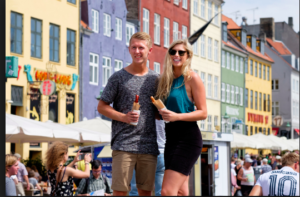 This is probably one of my favorite things to do while abroad, besides Tinder. Most of the people who go to these events are actually locals who genuinely want to practice speaking English. I've been able to meet some locals and make new friends by attending events like bar crawls, museum nights or hikes. Full disclosure: Using Tinder on vacation is also quite fun, because you get to meet people you might not otherwise meet.On my most recent trip, I connected with a local from Berlin. Together, we spent the day in Potsdam walking around Sanssouci palace. So don't be afraid to swipe right!
So take the chance, you never know where a hello/hola/bonjour might lead you!
* This post was sponsored by Babbel.com the opinions expressed are of my own and not those of Babbel.com