"The power of a glance has been so much abused in love stories that it has come to be disbelieved in. Few people dare now to say that two beings have fallen in love because they have looked at each other. Yet it is in this way that love begins, and in this way only."
― Victor Hugo, Les Misérables
A burning question when searching for that special someone is not only whether you 're attracted them, but whether they are attracted to YOU, too.
Imagine this scene: She does the hair flop and brushes his arm flirtatiously and, he looks at her pointedly. Next, he leans into her personal space…does this display mean she is attracted to him, and/or he is attracted to her? Are there behavioural cues, backed by science, which indicate that your person of interest is also interested in you? This article sets out to explore this question, and perhaps provide some insight into whether science can help you discern when someone has a crush on you…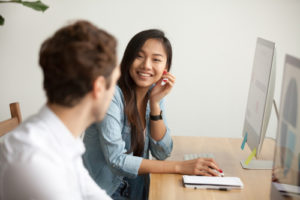 What is attraction?
Recently, Montoya and Horton define attraction as, "One's immediate and positive emotional and/or behavioural response to a specific person." Further, they went on to say that attraction has two parts:
An affective component – your positive response to a person. You like him/her.
A behavioural You would like to see him/her.
What behaviours indicate attraction and what are their implications?
A meta-analytic study published this year by the American Psychological Association surveyed the relationship between attraction (self-reported by individuals) and behaviour. They examined over 50 different experiential studies and their main findings are:
Indirect behaviour such as eye contact, smiling, laughing and mimicking one's love interest are associated with the development of a rapport or trust.
Attraction itself is related to direct behaviour such as talking with your love interest and being in their presence.
A fear of rejection reduced the amount of direct behaviour used to express likeness for him/her.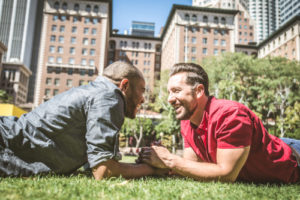 What does scientific research demonstrate?
The work of Dr. Lucy Brown a neuroscientist at Einstein College of Medicine in New York, shows your brain activity changes during attraction and romantic love. Your brain also reacts differently if you just find a person attractive as opposed to wanting a relationship with him/her. Her research shows that when you find someone attractive, the left ventral tegmental area of your brain stem is activated; when you are in love it is the right.
This is supported by the work of world-renowned biological anthropologist Dr. Helen Fisher. Dr. Fisher and colleagues used brain imaging studies to show that lust, romantic attraction and attachment are associated with three different brain systems, not always interconnected.
Brain imaging studies show specific regions of the brain are more activated than usual when we are attracted to someone or in love with them. Physiological responses can indicate attraction, particularly in men when their love interest is at the most fertile period of her reproductive cycle, however these physiological responses can also be signs of anxiety and nervousness.
Research also shows that both the electrical conductivity of the skin and a person's heart rate change when attracted to someone. In particular measuring these physiological changes showed female attractiveness to males is different throughout her menstrual cycle; a man finds a woman's voice and body odour more attractive than usual during the more fertile stage of her cycle. Of course you can't pull your date off to measure heart rate or his skin's electrical conductivity, but you can look for sweaty palms and pupil dilation as manifestations of these physiological responses.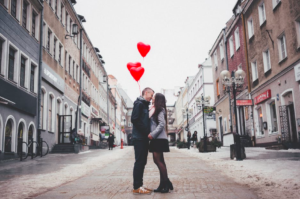 So, if you want to be 100% sure whether your person of interest is indeed into you, you might be better off being a little gutsy and flat out asking if they like you…
Introducing You Do You: A Dating Podcast From Eligible Magazine