I was pretty surprised to hear about a dating site dedicated to non-smokers.  I myself know of many people who refuse to date smokers, but a dating site devoted to non-smokers?  This was something I didn't know existed.  So, I decided to dig deeper and to my surprise I found all kinds of dating sites – one's for yoga lovers, fitness fanatics, and even vegans.  With endless dating sites and services catered to specific cultures, religions and income streams, the dividing line seems to be growing faster every day.  How is this supposed to make finding the right partner easier?  Does this mean health-conscious singles should write-off dating people who have poor lifestyle habits?  I'm not so sure.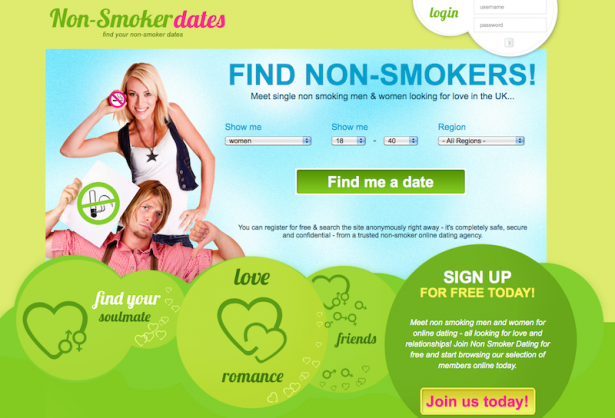 If you are passionate about meditation, the environment, and vegetarian cooking, I can understand why you'd rather not date an overworked, self-absorbed, chain-smoking, meatatarian.  Most would agree that finding somebody with similar interests and lifestyle habits is important.  I've always believed this to be true.  And, on your standard dating site, you could meet your perfect match, but it will likely be time consuming, exhausting, and frustrating.  I mean, try explaining your love for green smoothies, 6am runs, and universal energy in the 'About Me' section.  Chances are you aren't going to find what you are looking for without some serious commitment to the process.  That being said, maybe it is time to be a little more open-minded and a little less judgmental of other people's health habits.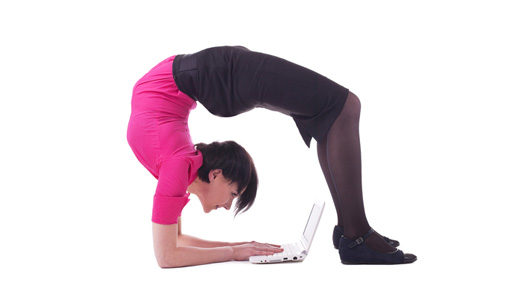 If you grew up in a stable home with parents who encouraged exercise, healthy eating, and positive thoughts every morning – consider yourself lucky.  Not everybody is privileged enough to come from such a pleasant, positive home environment.  In fact, many people grew up around toxic, second hand smoke, eating fast food daily, and playing video games instead of playing sports.  Has it ever occurred to you that their lifestyle choices today are based on their upbringing and what they've been exposed to?  If you consider yourself a fitness buff, yogi, or health-conscious eligible guy or gal, imagine the positive influence you could have on others if you actually gave them a chance.  I am fortunate enough to see positive changes in my patients all the time.  From stressed out insomniacs turning into zen tai-chi lovers to fast-food junkies embracing the raw vegan diet.  Maybe this is why I'm a bit more optimistic.  I'm just saying we all know that people are ever-changing and evolving – so why not give more people a chance when it comes to dating?
Here is an exercise for my health-conscious readers.  As an experiment, over the next 60 days, toss your "must-haves" list out the window, and let go of any need for a relationship.  Use this time to practice a non-judgmental attitude when it comes to dating.  Open your doors to the guy or gal who doesn't hit the gym regularly and maybe still believes that hot dogs are a healthy source of protein.  A little bit of kindness and optimism may go a long way.
Good luck to you all and I'd love to hear your thoughts on this one.