With every switch of the season especially from summer to fall, I start to receive a multitude of texts and emails that begin with, "Hey Anna! I'm out shopping for new pants, are cords still in?", "Should I give away my True Religion Jeans with the white stitching on the back pockets?" The answer is a very loud "Yes!!!"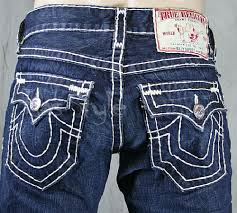 In case you are wondering which True Religion jeans that is in question, it is the ones with the patch flap pockets with the white stitching on the bum. This particular style physically pains me, you all know the ones I'm talking about, so retire them!
Since the men's fashion cycle is definitely much slower than women's, men often question if there is anything new they should introduce to their wardrobe or apply to their personal style to stay current every season. Since bottoms usually consist of jeans for most, I thought I would focus your attention by listing below some styling options, fabrications etc. to be on the lookout for, so you can get building onto your pant collections for this upcoming Fall/Winter season.
Trouser fabrications – I would keep your eyes out for heavier fabrics when choosing trouser options such as; flannel/tweed and pinwale corduroy or look for twill cotton in chinos.
Denim – Two of my favorite denim washes that every guy should own in order to accommodate a casual or dressier scenario is a washed out distressed denim or a dark wash denim.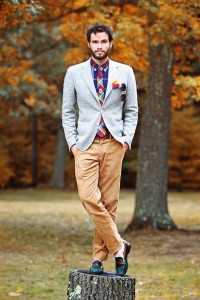 Statement pant colors – Dark shades of green is this season's color to step out in while being very versatile. For those who feel comfortable and want to stand out a bit more, I would suggest orange as another great fashion color alternative to sport. (Helpful tip – wear your cargos or chinos with a roll-up hem in the above mentioned colors.)
Skinny silhouette – For another season the unbeatable silhouette for trousers and jeans is the skinny silhouette. You should want your pants to be tailored close to your leg and fit enough that they are not too tight where you look like a stuffed sausage. The fit can accommodate most body types, as long as you can move around without resistance, you know you are on the right track.
Prints and patterns – Pinstripe and check prints will dominate this fall again. For those who thought their check suit wouldn't dawn another day after last fall, they were wrong. So dust off last years and show it another good time.
Hems – Rollups, slightly tapered pants, slacks hemmed just around the ankle are all hemlines to be taken advantage of for this season. A great example of the pant hem just around the ankle is the "Throwback slacks". This particular slim slack was taken from the 60's and has resurfaced once again.
So I would suggest to utilize as much as you can from the above pointers in order to steer yourself into the right pant direction for another successful Fall/Winter season.